Dead birds fall on New Jersey scaring residents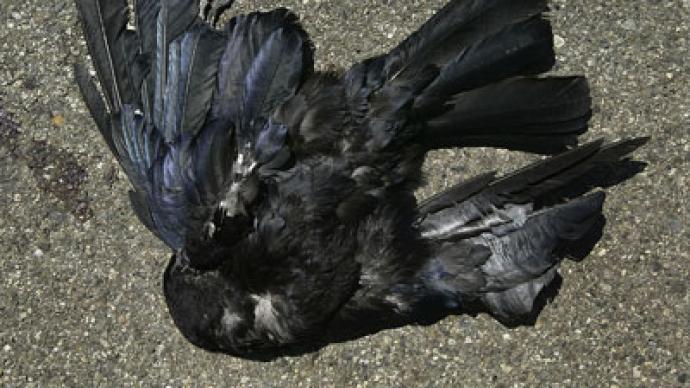 The sky isn't falling in New Jersey, but airborne animals are.
Millville, New Jersey residents found 80 deceased birds littering their streets earlier this week. The birds reportedly fell from the sky and trees, according to residents."Crazy – something out of a movie," Michelle Cavalieri, a witness to the birds plummeting, told an NBC affiliate."They'd get up and try and fly and they were out of control so they'd crash and fall again," another resident, Jim Sinclair, told the network. "It was just strange."A county spokesperson said that the deaths were caused by a granular pesticide – Avitrol Double Strength Corn Chops. Officials said that the poison was spread legally by nearby Igraldi Farms. Local police warned residents to take precautions before handling the dead animals, but said they weren't toxic.Police did, however, urge residents to stay indoors on Tuesday afternoon "due to an odor and the death of several birds in the area."The incident in New Jersey is the latest in a string of mass bird deaths in recent times.In February, hundreds of dead birds were discovered by the side of I-95 in Maryland. Biologists claimed that most likely they became victims of heavy traffic on the highway.  In early 2011, thousands of birds in Arkansas and hundreds in Louisiana dropped dead. In Arkansas, New Years fireworks were fingered as the culprit; in Louisiana power lines were blamed.
You can share this story on social media: