IRS gets help from DEA and NSA to collect data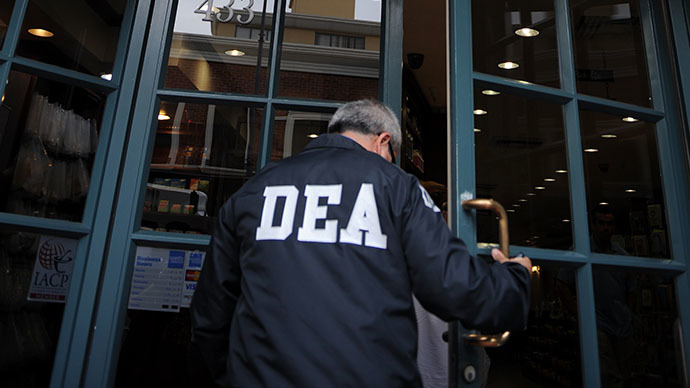 The Internal Revenue Service reportedly received incriminating information on US citizens from the Drug Enforcement Agency, with the assistance of the National Security Agency, before concealing the paper trail from defendants.
Details of a Drug Enforcement Administration (DEA) program that provides tips to the Internal Revenue Service (IRS) and then advises them to "recreate the investigative trail" were published in a manual used by IRS agents for two years, Reuters revealed.

The practice of concealing the source of information has attracted the scrutiny of legal experts and is now under review by the US Justice Department.

A brief entry in the Internal Revenue Manual instructed agents of the US tax agency to omit any reference to information provided by the DEA's Special Operations Division, especially with regard to "affidavits, court proceedings or investigative files."

The entry was published and posted online in 2005 and 2006, and removed in early 2007.  An IRS spokesman had no comment on the entry or on why it was removed from the manual, Reuters reported.

The IRS publication provides some further detail on the parallel construction concept.

"Special Operations Division has the ability to collect, collate, analyze, evaluate, and disseminate information and intelligence derived from worldwide multi-agency sources, including classified projects," the IRS manual says. "SOD converts extremely sensitive information into usable leads and tips which are then passed to the field offices for real-time enforcement activity against major international drug trafficking organizations."

According to the document, IRS agents are directed to use the intelligence as a starting point for unearthing new, "independent" evidence: "Usable information regarding these leads must be developed from such independent sources as investigative files, subscriber and toll requests, physical surveillance, wire intercepts, and confidential source information. Information obtained from SOD in response to a search or query request cannot be used directly in any investigation (i.e. cannot be used in affidavits, court proceedings or maintained in investigative files)."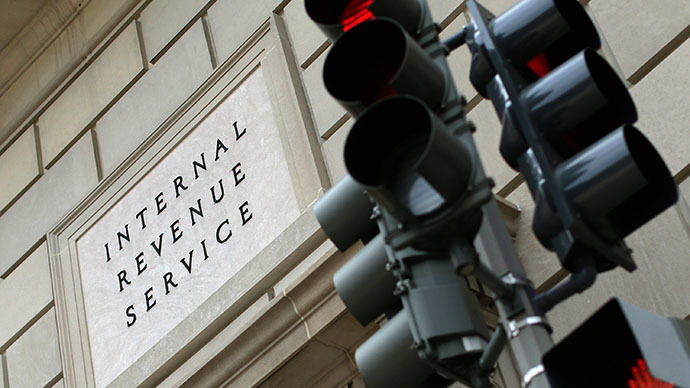 In addition to the IRS, the Special Operations Division cooperates with a number of government agencies, including the Federal Bureau of Investigation, the National Security Agency and the Central Intelligence Agency.

The way the intelligence-gathering system worked is as follows: The Special Operations Division of the DEA channels secret data from overseas NSA intercepts, domestic wiretaps, informants and a large DEA database of telephone records to authorities nationwide to assist them with criminal investigations of US citizens, according to the Reuters report.

The DEA telephone database is different from the NSA database that was revealed by former NSA contractor Edward Snowden, who is now living in Russia under asylum.

The DEA, which works behind the scenes to investigate drug dealers, money launderers and other criminals, argues that the practice does not violate the law and has been in "near-daily use since the 1990s." The agency said the reason it directs federal agents to recreate the investigation trail is to "protect sources and methods, not to withhold evidence."


Judicial hurdles ahead

Legal experts, however, say that concealing potential evidence from defendants violates the US Constitution. According to documents and interviews obtained by Reuters, federal agents use a procedure called "parallel construction" to conceal the tracks of the investigative trail. For example, agents could say that an investigation was launched due to a traffic violation as opposed to an SOD tip.

House Intelligence Committee Chairman Mike Rogers expressed concern with the parallel construction program.

"If they're recreating a trail, that's wrong and we're going to have to do something about it," Rogers, a former FBI agent, said on the Mike Huckabee Show radio program. "We're working with the DEA and intelligence organizations to try to find out exactly what that story is."

Spokespeople for the DEA and the Department of Justice declined to comment.

Sen. Rand Paul, a member of the Homeland Security and Government Affairs Committee, said he was troubled that DEA agents have been "trying to cover up a program that investigates Americans."

"If the Constitution still has any sway, a government that is constantly overreaching on security while completely neglecting liberty is in grave violation of our founding doctrine," Paul added

The NSA database contains data about every telephone call made inside of the United States. This information, according to a NSA official, as quoted by Reuters, "is not used for domestic criminal law enforcement."

The DEA database, or DICE for short, consists largely of phone log and internet data gathered legally by the DEA through "subpoenas, arrests and search warrants nationwide." DICE has on file "about 1 billion records," which are stored for about one year before being destroyed, DEA officials said. 
You can share this story on social media: