DC government building hosts a sex scandal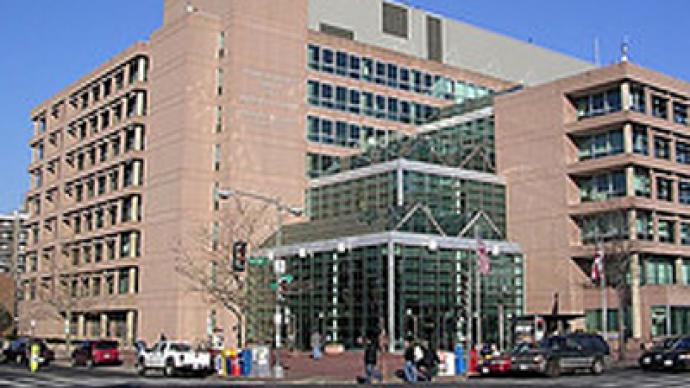 At the Reeves Center in the nation's capital is a branch of DC Works!, a program that offers career counseling and gives jobs to needy Washingtonians.
The Inspector General has revealed, however, that the jobs being generated in the municipal building weren't quite what DC had in mind.According to a recent investigation, two city workers engaged in an extramarital affair not only in the city building, using city smart phones and city email accounts to arrange for their rendezvous, but also carried out their x-rated endeavors in a city-owned car in the parking garage of the Reeves Center.Those charges are just a few of the allegations that the Inspector General has exposed in an official report filed last month by the government of the District of Columbia. Accompanying the expose is a treasure trove of tantalizing (and often poorly spelled) email, sexts and other office-inappropriate correspondence that has made its hands into the Washington City Paper which all but confirms that cavorting that the two city works engaged in with, on and in government property.After initiative a prove in March of 2011, the Inspector General now believes that a relationship existed last autumn between a female District Department of Transportation staffer and a male Office of Unified Communications worker employed at the Reeves Center. Now with the publication of the back-and-forth that the alt-weekly has posted to the Web, the couple has been caught in a tangled Web of dirty emails, extramarital affairs and an inner-office romance fit for a high school cafeteria."Let me kiss your baldhead," writes the female staffer in an email from last October, which was met with a series of replies which include "While I eat u baby," "I suck on your n1pples" and of course the man's insistence that the two "make crazysexylove." Which is more shocking: that two adults carried out this affair on and with government-owned property, or that the District of Columbia hires employees that spell "nipples" by using the number one?Also included in the correspondence were messages such as "Baby I wanna make love to u again doing it in ur office was crazy,""I would like to see you again, even if it were just at a quickie in my office" and "I would not have been able to make love with you in the bed my husband and I share, in my office, or in the work car, had I not been in love with you. …"Additionally, the Inspector General has brought charges against the husband of the DDOT worker, whom is being accused of improperly accessing his wife's city-issued email account and making "unauthorized entry" into her office. The official recommendation from the office of the Inspector General is that all affiliated parties be met with appropriation administrative action.And as far as the October 5 government email that reads "I want to make u come in my mouth" — who says that the administration isn't creating any jobs?
You can share this story on social media: