Federal authorities investigate DC Council for taking bribes in lottery deal
Published time: 11 Aug, 2012 22:50
Edited time: 12 Aug, 2012 06:52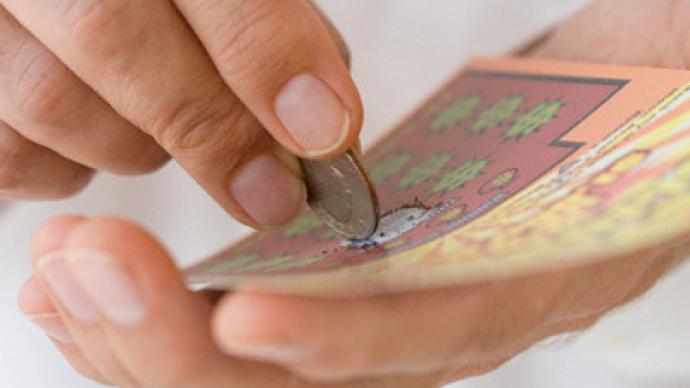 A federal grand jury is probing whether members of the Washington DC Council accepted bribes when it awarded its $228 million lottery contract to manage the DC lottery in 2008.
The city awarded most of the multimillion-dollar contract to a firm controlled by Intralot, a Greek company that supplies state-licensed gaming organizations worldwide.
The contract gives Intralot control over games including Hot Lotto, Powerball, DC Daily 6, Keno, Mega Millions, and a number of scratch tickets.
But Eric Payne, a DC Council contract officer who managed the lottery procurement process in 2007 and 2008, said he was fired from his job at the city council for his efforts to "resist inappropriate attempts to influence or change the contract outcome."
He claims that he resisted the pressure to change the solicitation to favor bidders preferred by some council members. These council members – including the former DC Council chairman – are now under investigation as the federal grand jury tries to find out why they favored certain contract bidders. 
Payne is now suing his former employers at the DC Council for firing and defaming him.
Before the contract was awarded, contractors interested in managing the DC lottery were required to be certified business enterprises in order to bid on the business deal. A recent inspector general report issued concerns over why the Council denied certification to a rival of Intralot, while granting it to a small contracting company whose legitimacy as a local business was heavily questioned.
It is unclear whether individuals in the DC Council accepted bribes for favouring the chosen contractor. While details about the extent of the potential corruption are not yet known, the FBI is questioning those familiar with the lottery procurement.
"My sense was, they were looking at everything. They were interested in, 'Who benefited from the council's actions on this?'" private investigator Kenneth Cummins, who was interviewed by the FBI and the US attorney's office, told the Washington Post. 
Payne was also interviewed about his knowledge regarding potential corruption. He claimed the authorities "appear to be very interested in the Three G's and my experiences with each" – referring to the Council members most suspected to have engaged in illegal practices.
Council members and Intralot deny they have done anything wrong.
"I don't belong in this story. I am not under investigation," Councilman Jim Graham told the Washington Examiner. "If there's a bribe, I haven't heard anything about it."
Intralot executives have pledged to "assist any governing authority in an effort to resolve any questions of Intralot, its subcontracting partners or its former partners that may arise."
But this year, several members and aides of the DC Council have already resigned and pleaded guilty to federal charges in separate investigations. The lottery investigation is federal authorities' latest effort to uncover any possible corruption in the US capital.