Brainwashing America, Pentagon-style!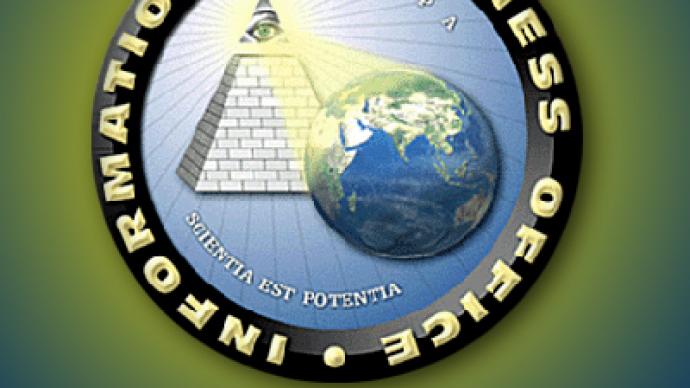 The Pentagon is about to crank the propaganda machine up to 11. According to a new report, the Department of Defense is attempting to find out what makes a person easily influenced in hopes of swaying them towards supporting their own causes.
In a report published this week by Wired.com's Danger Room, they reveal that Pentagon researchers working in its DARPA division has begun work on a program called Narrative Networks. Under this initiative, scientists in the high-techh Defense Advanced Research Projects Agency are scanning brain patterns and other body functions to see how stories shape the minds of audiences, and who is most vulnerable to be swayed by persuasion. From there, the DoD can counter brainwashed terrorists with an agenda of their own.Or, perhaps, brainwash anyone they chose."The government is already trying to control the message, so why not have the science to do it in a systematic way?"a researcher close to the project told the Danger Room.A neuroscience researcher involved in the project adds that scientists are specifically looking into how story-telling shapes the minds of listeners so that they can identify who is most vulnerable to the recruiting tactics of terrorists. In its first stages, the Narrative Networks projects aims to "explore the function narratives serve in the process of political radicalization and how they can influence a person or group's choice of means (such as indiscriminant violence) to achieve political ends." And to figure this out, they will be investigating the role that social media has on peoples' thinking process.Do you "like" your friend's Facebook post? DARPA wants to know why. Soon after, they hope, you'll be giving them the thumbs up yourself.In the second face, Danger Room reports, researchers will be constructing hardware and software to analyze how people perceive stories, going as far as to use non-detectable sensors to monitor internal and external reactions. Sound space age? It's coming sooner than you think.Last week RT reported that the Department of Homeland Security has already begun work on an operation called the FAST project, in which they've monitored the psychophysiological measurements of test subjects' breathing, blink patterns and speech rhythms in order to pin-point security threats based solely on biological functions.Did reading this make you uneasy? The government wants to know (and they already might).
You can share this story on social media: