Cut the budget, end the Afghan war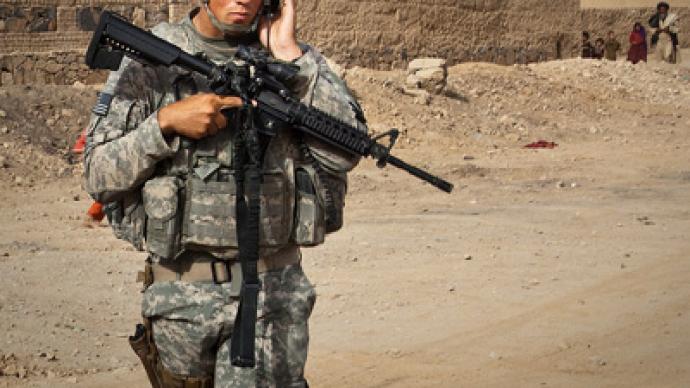 As costs rise and realities come to bare, many US political leaders are eying an Afghan withdrawal as an easier way to cut the budget and curtail America's government spending.
Current estimate show that around $13 billion will be spent on US military operations along in Afghanistan, with an estimated $1 million per soldier per year being required to sustain the necessities. "Where we're at right now is simply not sustainable," admitted a senior administration official to the Washington Post."Money is the new 800-pound gorilla," remarked another unnamed official. "It shifts the debate from 'Is the strategy working?' to 'Can we afford this?' And when you view it that way, the scope of the mission that we have now is far, far less defensible."Approximately $1.3 billion was spent last year on military and civilian reconstruction efforts in just one region of the country. That is about the same amount of funds being given to the entire country of Egypt in aid. "Our mission is to disrupt and dismantle al-Qaeda, and what the Bin Laden killing shows us is that you can do that with a small number of highly skilled guys," the second official noted. "You don't need Army and Marine battalions in dozens of districts."Recent events combined with calls for a decrease in overall government spending – including military spending – may have placed the Afghan war on the chopping block.
You can share this story on social media: