Secret Service officer charged with sexually assaulting teenager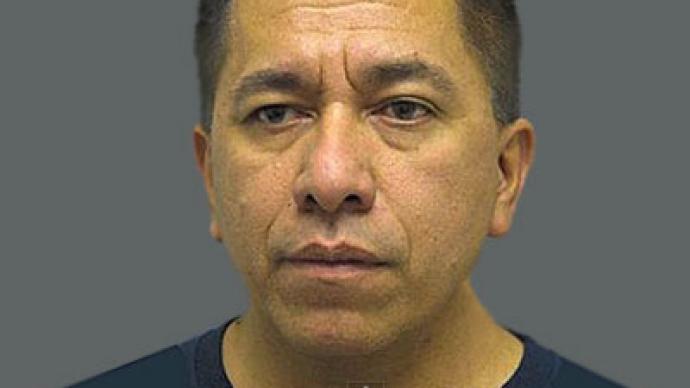 An US Secret Service agent assigned to protect the residence of Vice President Joe Biden was arrested by authorities this week and charged with sexually assaulting a 14-year-old female family member.
Hector Reynaldo Cuellar, of Woodbridge, Virginia was picked up by police on Monday following a law enforcement probe that investigated accusations that the man sexually assaulted the girl several times between August and October of this year, Fox News reports.The US Secret Service has offered little comment on the arrest, but has issued a statement to Fox confirming the agency has been made aware of the charges. Cuellar, the statement reads, "has been placed on administrative leave pending the outcome of judicial action."The agent has declined to answer questions about Mr. Cuellar's exact position within the force, but sources with knowledge of his employment through the Secret Service tell Fox that the officer was a member of the uniformed division assigned to monitor Vice President Biden's estate in Northwest Washington, DC.The sources also claim that the Secret Service's Security Clearance Division circulated a memo to employees a day after Mr. Cuellar's arrest insisting his co-workers add him to a "Do Not Admit" list.Cuellar's arrest comes as only the latest incident in an ongoing series of mishaps over the course of the last few months that have landed the presidential security detail in hot water. Earlier this year, at least a dozen agents were investigated after being tied to a prostitution ring they were accused of patronizing in the Central American nation of Columbia. Just two weeks ago, Officer Aaron Francis Engler was arrested in Miami, Florida after allegedly passing out on the street following a night of drinking after completing his assignment there during a presidential visit.
You can share this story on social media: