Appeals court orders woman to pay $222k in file sharing case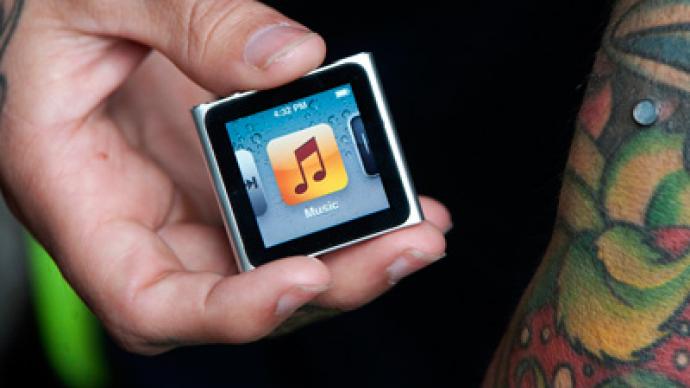 After losing three trials and being told their client will have to pay $222,000 for sharing just two dozen songs over the Internet, attorneys for Jammie Thomas-Rasset say they intend to take their case to the Supreme Court.
On Tuesday, the Eighth Circuit Court of Appeals sided against Thomas-Rasset in a six-year-old court case that pertains to a collection of recordings that Ms. Thomas-Rasset allegedly made available to others online using a now-defunct file-sharing peer-to-peer program called Kazaa. The court accused the defendant guilty of copyright infringement back in 2006, but siting that the eventual sentence handed down was too harsh, attorneys have argued their case for the five years since.Thomas-Rasset was found guilty in 2007 and ordered to pay a total of $222,000 for sharing 24 copyrighted songs over the Web. When the case was retried two years later, the defendant was once more found liable for infringement and was asked to pay a new sum of $1.92 million to the plaintiffs. Chief US District Judge Michael Davis intervened at the time, however, arguing that the sentencing was "severe and oppressive" and ordered the defendant to instead pay only $54,000, saying the last jury's award for "stealing 24 songs for personal use is appalling."Judge Davis' ruling was rejected by the plaintiffs, who asked for an appeals court to return the penalty of $222,000, to which they agreed this week."We're happy that [the Appeals court] went with the $222,000 judgment," Kiwi Camara, her attorney, tells CNET. "Obviously, we're disappointed with the court's ruling on the constitutionality of the damages award…we think they're punitive."The Recording Industry Association of America, a music industry trade group that has spearheaded several fights targeted alleged copyright infringement, released a statement following the verdict saying, "We are pleased with the appellate court's decision and look forward to putting this case behind us,"Camara adds, however, that the legal battle is not over, though, and will try to take their case to the US Supreme Court.Thomas-Rasset is only the second American to challenge an RIAA lawsuit, Wired.com reports, recalling that Joel Tenenbaum of Massachusetts recent attempt to challenge a fine of $675,000 for sharing 30 songs was upheld by the Supreme Court earlier this year.