California court overturns rape conviction because woman was unmarried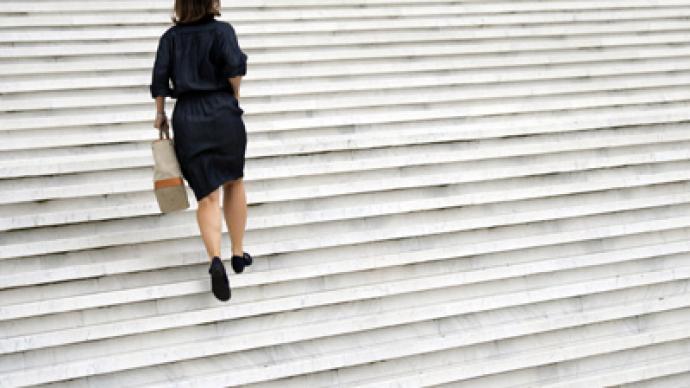 A man convicted of raping a woman by pretending to be her boyfriend in the darkness of her bedroom was granted a retrial by a California appeals court, which overturned the man's rape conviction.
Julio Morales was accused of entering a woman's bedroom after her boyfriend had gone home and after the woman had fallen asleep, initiating sexual intercourse while she was sleeping and under the influence of alcohol. The victim, who was not awake to see her boyfriend leave, believed the rapist was the one she was dating – until a ray of light flashed across his face, revealing his identity.The woman pressed charges and Morales was sentenced to three years imprisonment. But California's Second District Court of Appeals lifted these charges and called for a retrial after examination of an 1872 law, which considers a crime a rape only if the sleeping or unconscious victim "submits under the belief that the person committing the act is the victim's spouse." If the victim had been married, the act would have been considered a rape, but the law does not protect against a perpetrator deceiving a woman into believing he is her boyfriend."A man enters the dark bedroom of an unmarried woman after seeing her boyfriend leave late at night, and has sexual intercourse with the woman while pretending to be the boyfriend," the court said in its ruling. "Has the man committed rape? Because of historical anomalies in the law and the statutory definition of rape, the answer is no, even though, if the woman had been married and the man had impersonated her husband, the answer would be yes."The victim alleges that after she realized Morales was not her boyfriend, she pushed him away and screamed until he left. Morales' lawyers claim that their client does not remember being pushed away and that he did nothing against the woman's will.After claiming his conviction was faulty under the California penal code, Morales now has another chance at having his punishment lifted and walking free."We reluctantly hold that a person who accomplished sexual intercourse by impersonating someone other than a married victim's spouse is not guilty of the crime of rape of an unconscious person," the appeals court ruled.A similar case occurred in 2009, in which a Connecticut man pretended to be his identical twin's brother and deceivingly raped his twin's girlfriend, continuing after she tried to fight him off. Jared Rohrig, a 25-year-old police officer, surrendered to authorities and was charged for first-degree sexual assault. Even though he surrendered, the man was able to avoid jail time with a plea deal. Rohrig served a 90-day home confinement and paid a $3,000 fee, but evaded the years of imprisonment that rape offenders are usually forced to serve in the US.In 2010, a law resembling California's  stopped an unmarried woman from pressing rape charges against a stranger in Idaho, who pretended to be her boyfriend. Idaho's law was amended in 2011 to protect all women – both married and unmarried – from rape by men pretending to be their lovers. But since California has not revised its 19thcentury law, Morales may soon walk free for his deceitful actions while other rape offenders spend decades in the US prison system.
You can share this story on social media: