NYPD officer charged with using badge, cruiser to help rob drug dealers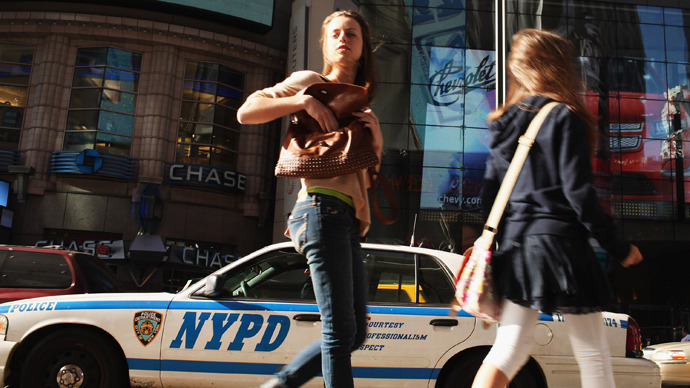 A 17-year veteran of the New York City Police Department pled not guilty Thursday to charges that he supplied police paraphernalia and weapons to a stickup crew, which then used the equipment to rob drug dealers.
Officer Jose Tejada is accused of involvement in a string of 2006 and 2007 robberies in which he is alleged to have provided NYPD badges, uniforms and even police vehicles to a group of thieves. Tejada, 45, who had been assigned to police Harlem, was in uniform and on duty at the time of at least one of his alleged crimes.

He's been connected to three of the more than one hundred robberies the crew is supposedly behind, with some dating back to 2001. Tejada is charged with conspiracy to commit robbery, conspiracy to distribute drugs including heroin, cocaine, MDMA, and marijuana, as well as an unlawful use of a firearm charge, according to local NY1 news.
Prosecutors say Tejada was caught in an "ongoing Internal Affairs Bureau investigation" and has been suspended from the department after holding a family of three at gunpoint while his colleagues searched their home.

He also is accused of checking the legal status of other robbers in the gang and letting them know when it was safe to flee then reenter the United States.

"Obviously it is sad and disappointing anytime a police officer is arrested," said NYPD commissioner Ray Kelly.

Tejada is the second officer to be charged as part of the robbery crew, which began in 2001 and has "netted more than 250 kilograms of cocaine and $1 million in narcotics proceeds," prosecutors told the Times.

Emmanuel Tavarez, an eight-year veteran of the force, was sentenced to 25 years in prison in May 2012 after being convicted of similar crimes. Twenty other members have been implicated in the years-long investigation.

You can share this story on social media: