Former cop indicted by grand jury in shooting death of unarmed man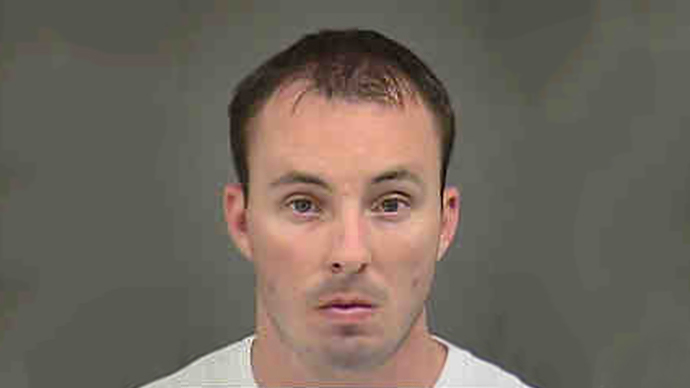 A second grand jury has chosen to formally charge a Charlotte, North Carolina, police officer for killing an unarmed Florida A&M football player just one week after the first grand jury declined to indict him.
Although a grand jury previously decided not to charge 28-year-old Randall Kerrick, prosecutors decided to resubmit the case after it was revealed that four members of the jury were not present for the vote on Tuesday, January 21. Kerrick has now been officially charged with voluntary manslaughter and faces up to 11 years in prison if convicted.
In September, Kerrick allegedly shot 24-year-old college student Jonathan Ferrell ten times in the chest and arms, killing him, after he crashed his car and made his way to a local house searching for help. Fearing a potential break-in, the resident called police and three officers, including Kerrick, responded to the situation.
As RT reported previously, when officers arrived at the scene Ferrell reportedly rushed towards them. Police allegedly tasered Ferrell in an attempt to subdue him, but when that didn't work Kerrick fired his gun. Ferrell died at the scene of the confrontation, but was found to have no weapon in possession.
The incident has also caused some, such as National Association for the Advancement of Colored People, to question whether race had anything to do with the police response. Ferrell was black, while Kerrick is white.
"Shooting an unarmed man ten times can never be justified under these circumstances," reads a statement by Ferrell's family supporting the indictment that's been published by NBC News. "We will persevere in our quest for justice for not just Jonathan, but all law abiding citizens. After all, what happened to him that night could happen to any of us."
The Charlotte-Mecklenburg Police Department has also supported the charges against Kerrick.
"The evidence revealed that Mr. Ferrell did advance on Officer Kerrick and the investigation showed that the subsequent shooting of Mr. Ferrell was excessive," the department said in a statement back in September. "Our investigation has shown that Officer Kerrick did not have a lawful right to discharge his weapon during this encounter."
Kerrick's attorneys have declined to comment on the second grand jury's indictment, but it tried to block the case from being resubmitted by arguing that there was "nothing irregular or improper" about the original decision.
"Those outraged have simply not heard all of the facts and hasten to a position," said a statement by the defense on Friday, according to CNN. "The true outrage of this community should be at the Attorney General's complete disregard of the original findings of our first grand jury."
"The citizens of Mecklenburg County by and through its grand jury have spoken. We pray that if this case is reheard by a second Grand Jury, the same conclusion will be reached -- that there is no probable cause to sustain an indictment for voluntary manslaughter against Officer Kerrick."
In a similar situation where police were accused of brutally beating an unarmed person to death, two California officers were recently acquitted for the killing of a homeless man named Kelly Thomas. Hospitalized after police beat him on the suspicion that he was possessing stolen property, Thomas – who suffered from mental health issues – died five days later because of the injuries he sustained. The Federal Bureau of Investigation announced after the acquittal that the FBI launched a probe of its own and may decide to press charges against the officers.
You can share this story on social media: