Another sleeping controller prompts FAA action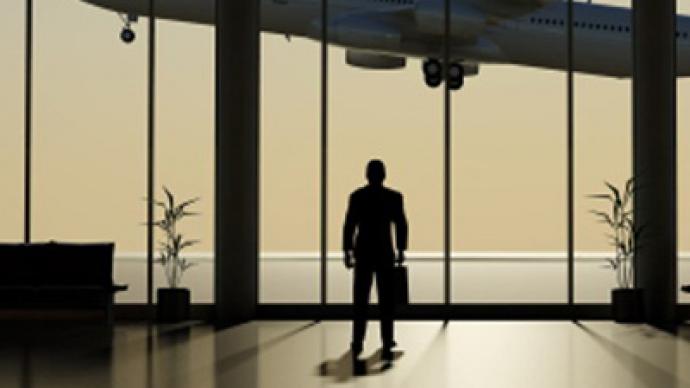 An air traffic controller found asleep on the job at a Nevada airport on Wednesday marked the latest incident in an ongoing trend of tired technicians caught taking catnaps on the clock.
The lone controller was out of contact for 16 minutes with an aircraft on early Wednesday as a medical flight attempted to land at the Reno-Tahoe International Airport. Only four months into the year, this matter marks at least the fifth time that an air traffic controller has been caught asleep on the job so far in 2011. As a result of this latest episode, the Federal Aviation Administration has vowed to increase the workforce of their late night shift and issued a statement in response to what is quickly becoming a careless craze among FAA employees. With accounts of resting workers reaching alarming rates, the FAA's actions are without a doubt too little too late."I am totally outraged by these incidents," says Transportation Secretary Ray LaHood. Only last month, two other flights were forced to land unassisted at Washington's Reagan National Airport while the hub's controller slept on the job. "This is totally unacceptable," adds LaHood."The American public trusts us to run a safe system." D.C. National serves nearly 20 million passengers annually. In another statement issued early Thursday, FAA Administrator Randy Babbitt says that this misconduct must come to an immediate halt and noted that the head of the Administration's Air Traffic Organization had submitted his resignation. Babbitt is reportedly conducting a "top to bottom review" of the FAA's operation, noting that he is "committed to maintaining the highest level of public confidence," which begins, as he says, with strong leadership. In the meantime, Babbitt has appointed FAA Chief Counsel David Grizzle to act as ATO chief while the Administration begins a search for a new hire.Following Wednesday's incident, LaHood announced on CBS' "The Early Show" that he was ordering two controllers in every tower during the graveyard shift from now on. "This is a very bad situation, and we've stepped up, and I think taken action quickly, and we're going to continue to investigate these incidents until we get to the bottom of it," he said. Reportedly 27 controllers have been added nationwide to the late night shift.An investigation conducted in light of the recent incident at Washington National revealed that similar events have occurred in Knoxville, Seattle and Lubbock as of late. Regardless, Babbitt's statement attests that "Employees at the FAA work diligently every day to run the safest air transportation system in the world."As of Thursday, the Reno controller has been suspended for his actions, or lack thereof.
You can share this story on social media: