Congress derails Obama plans to arm Syrian rebels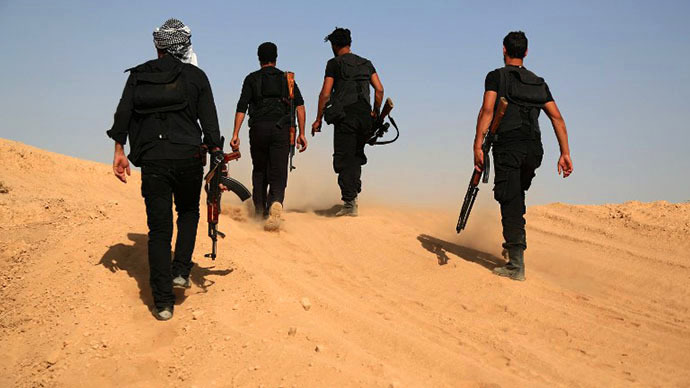 Though the Obama administration has authorized military aid to the rebel opposition currently engaged in a civil war with the government of Bashar Assad, it now appears that the US Congress has essentially blocked that move over terrorism fears.
Members of both the House and Senate intelligence committees have moved to enact stringent restrictions on funding the Syrian rebels, a move sufficient to prevent the White House from delivering on arms shipments according to sources who spoke with The Hill.

In mid-June, following allegations from the White House that the Assad government had used chemical weapons against opposition forces moving to depose him, the Obama administration authorized arms shipments in a marked escalation of US involvement in the region.

"This is going to be different in both scope and scale in terms of what we are providing," said Ben Rhodes, Obama's deputy national security adviser at the time.

Now, according to sources familiar with committee activity, restrictions on that increased aid to Syria's opposition may have essentially stopped the administration in its tracks.

According to The Hill, lawmakers moved to block the military aid out of fears that weapons would fall into the hands of terrorist groups. US analysts are in particular concerned over the strengthening of the Syrian al-Qaeda-affiliated group Jabhat al-Nusra, also known as the al-Nusra Front.

Though the Obama administration had long stated that the use of chemical weapons by Assad's government constituted a "red line," it seems that lawmakers on the intelligence committees are more worried about the regional threat posed by Islamist elements now engaged against Syrian government forces.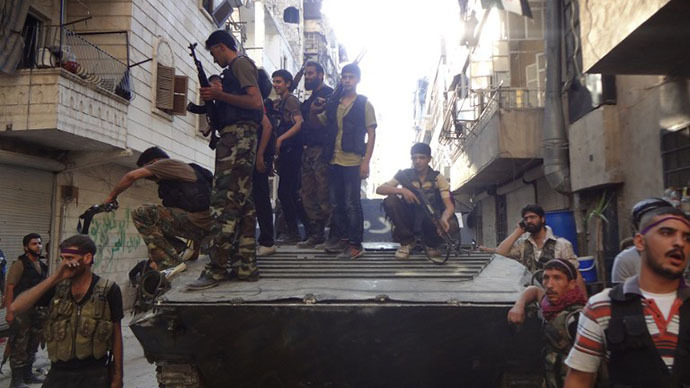 Jabhat al-Nusra is thought to control as many as 10,000 supporters within Syria. Meanwhile, it is also believed that Iran is currently training Hezbollah fighters within Syria, in growing tension against the Sunni-backed al-Qaeda affiliates of the Syrian opposition forces.

"Whatever we do, we have to make sure we do it right," said Rep. Dutch Ruppersberger, the ranking member of the House Intelligence Committee, Tuesday.

"If we are going to arm, we have to make sure we have control of what arms are out there and how people are trained to use those arms so they don't fall into the hands of our enemy al-Qaeda," added Ruppersberger.

Since the mid-June announcement that the Obama administration would seek to funnel military aid to Syria's insurgency, it had set out to sell that plan to members of Congress. Both Secretary of State John Kerry and Vice President Joe Biden briefed the intelligence panels in June.

Despite efforts by the White House to increase momentum for its new Syria policy, support appeared to be splintered on Tuesday, even amongst members of Congress who were in favor of arming the opposition.

"It's not clear to me that the administration has a workable policy," said Senator Susan Collins (R-Maine), a member of the Intelligence Committee.

Beyond the key House and Senate intelligence committees, which hold funding oversight, Senator Bob Corker (R-Tenn.), a ranking member of the Foreign Relations Committee, accused the Obama administration of covertly pushing military aid behind the closed doors of the Intelligence Committee.

"They should come and talk about this openly," Corker told reporters Tuesday.

"It puts the Intelligence Committee in a very awkward place. All of a sudden, they own it," he added.

According to The Hill, though Obama administration officials stopped just shy of saying efforts to arm the Syrian opposition had been thwarted, congressional opposition was not likely to make it any easier.

The Associated Press had first reported last month that the congressional intelligence panels had rejected the administration's initial plans to arm Syria's rebels.

You can share this story on social media: