Computer retailer settles charges of spying through webcams
Published time: 23 Oct, 2013 18:59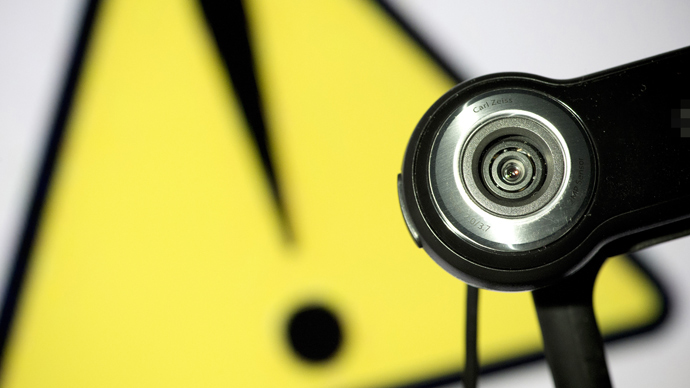 The rent-to-own retailer Aaron's Inc. has reached a settlement with the Federal Trade Commission concerning allegations that it used software installed on its computers to spy on consumers.
The Atlanta-based company originally denied this practice, but ultimately agreed to stop monitoring consumers in a settlement with the Federal Trade Commission on Tuesday.
According to the FTC, Aaron's used its computers to record consumers' passwords, keystrokes, financial information, and even captured images of private intimate moments. The company, which operates in 48 states and runs nearly 1,900 stores, also shared some of this information with franchisees around the country.
As the Los Angeles Times reports, the terms of the settlement state that Aaron's will be banned from using software to monitor and record consumer activity, including capturing photos, images, audio, private information, and keystrokes. It will also be required to receive customer consent before enabling the location tracking of any product it rents out.
"Consumers have a right to rent computers free of cyberspying and to know when and how they are being tracked by a company," said the FTC's Bureau of Consumer Protection Director Jessica Rich. "By enabling their franchisees to use this invasive software, Aaron's facilitated a violation of many consumers' privacy."
Consumers had previously filed multiple lawsuits against Aaron's even before the FTC became involved with its own complaint. One of the larger cases, Byrd vs. Aaron's Inc., reportedly involves more than 900 plaintiffs claiming the company illegally acquired hundreds of thousands of passwords, screenshots, and more between 2008 and 2011. The plaintiffs in that case, at least, seem to be satisfied with the FTC result.
"The FTC settlement is promising news for consumers," Maury Herman, lawyer for the consumers in Byrd v. Aaron's, said in a statement to CNET. "The government's work confirms the troubling findings of our civil litigation. Too few consumers are aware of this type of spyware. We advocate further investigation, better consumer awareness, and privacy reforms."