DoJ targets cable companies
Published time: 13 Jun, 2012 21:10
Edited time: 14 Jun, 2012 01:11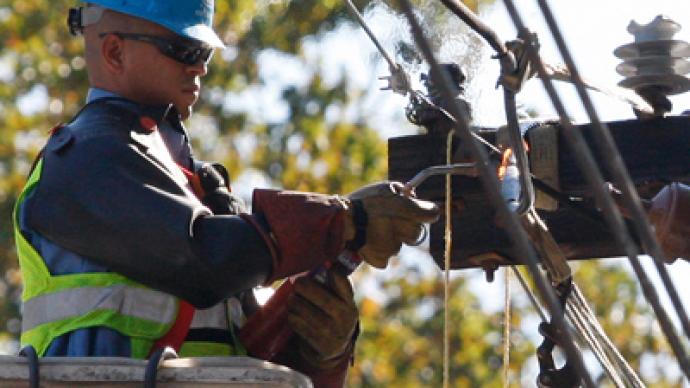 The biggest telecom companies in the US are being investigated by the Justice Department as the government begins an antitrust probe over allegations that Comcast, Time Warner and others competed improperly with the providers of online entertainment.
The United States Department of Justice is questioning some of the country's largest telecom companies to get to the root of complaints that has them accused of using unjust business practices against websites such as Netflix and Hulu. According to the complaints, cable television providers may have used backhanded tactics to encourage their customers to view and purchase movies and other content from services directly affiliated with those companies in an attempt to lure their clients away from separate pay-per-watch businesses.
The Wall Street Journal broke the news of the investigation but reports that representatives from cable providers Comcast Corp. and Time Warner declined to comment, as did those from Hulu, Netflix and the Department of Justice.
Because online services like Hulu offer movies and other media that compete directly with the pay-per-view model long maintained by the cable tv industry, it is thought that Comcast, Time Warner and other telecom entities may have tried to persuade customers to opt towards their own services instead of the increasingly popular online sites. By offering incentives such as disregarding Internet data caps when customers stream content through affiliated services and not third-party providers, telecom giants may have broken antitrust laws that offer them unfair advantages over up-and-coming Web companies.
Comcast is particularly named in the Post's article because they announced in March of this year that videos viewed on its own Xfinity app on the Microsoft Xbox videogame console would not be included in their data usage log, whereas content accessed through unaffiliated sites could be used against customers by counting it towards a monthly data limit that could lead to the suspension of service after heavy use. That agenda goes directly against the result of a 2011 legal settlement, however, that ended with Comcast saying that they would not "unreasonably discriminate" against companies that send content through their networks.
In May, Comcast went public to answer complaints and tried to make a case that would support their business model by claiming "We have consistently treated all video carried over the public Internet the same whether it comes from our sites or anywhere else on the public Internet."
Netflix CEO Reed Hastings responded to Comcast's claims by urging that they "should apply caps equally, or not at all."
"Media and telecommunications giants, which can be one and the same, should not be able to take advantage of their size and reach to eliminate competition and to harm consumers through data caps which favor some content over other based on business relationships, through contract terms that could restrict where programming can be shown, or other means," Harold Feld of Public Knowledge responds in a written statement this week.