Oil and gas association sues Colorado cities to reverse fracking bans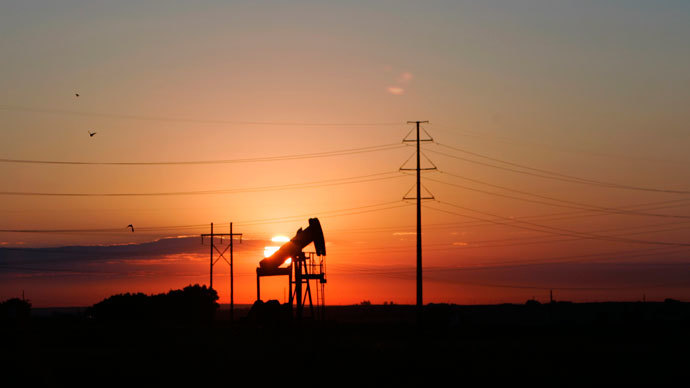 Colorado Oil and Gas Association (COGA) has filed a lawsuit against the cities of Fort Collins and Lafayette, claiming that bans on fracking for oil and gas voted in by its citizens go against state laws regulating natural resources.
In November, Fort Collins approved a five-year moratorium on fracking within the city, while Lafayette made amendments to its city charter, making hydraulic fracturing for oil and gas illegal.

COGA said that the bans are illicit as the Colorado Supreme Court earlier ruled that fracking "can't be banned," with the state law preempting any local regulations.

The association also said that it is only the Colorado Oil and Gas Conservation Commission that has "exclusive" authority to regulate wells situated in the state.  

"It is regrettable and unfortunate that COGA had to take this action," Tisha Schuller, the association's president, said in a statement. "There are over 100,000 families that rely on the oil and gas industry for their livelihoods and these bans effectively stop oil and gas development."

"With 95 percent of all wells in Colorado hydraulically fractured, any ban on fracking is a ban on oil and gas development," she said.

The authorities in Fort Collins and Lafayette said that they haven't yet received any notifications of COGA lawsuits.

After voters in the cities rejected fracking in November, Schuller said that she considered the bans on extraction to be "nothing more than symbolic votes."

COGA currently decided to abstain from suing Boulder and Broomfield – two other Colorado cities that have imposed fracking moratoriums, Doug Flanders, the association's spokesman, told Colorado.com.

There are no active wells in Boulder, and the Broomfield vote on the issue is now officially being recounted, Flanders said.

Meanwhile, the results of the recount in Broomfield were announced late Tuesday, with the fracking ban passing by a wafer-thin 20 votes.

On the same day, the Broomfield Balanced Energy Coalition filed a lawsuit against the city, claiming the group's watchers were prevented from monitoring the recount.  

During fracking, water, sand and chemicals are injected underground to break apart rocks and free up natural gas or oil.

The implementation of the method saw hydrocarbons production in Colorado, Texas and several other states booming, but also raised serious concerns among the environmentalists.

The dangers of fracking include ground water contamination, air pollution, migration of gases and chemicals to the surface, increase of atmospheric CO2 levels and even earthquakes.

You can share this story on social media: