Cohen fed up with comedy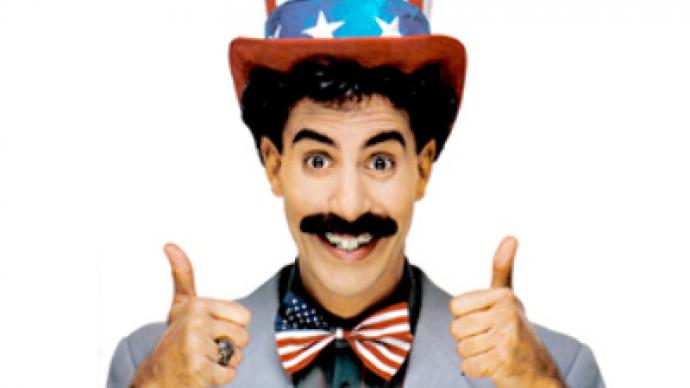 British comedian Sacha Baron Cohen, who created parodies like rapper Ali G, Kazakh journalist Borat and the flamboyantly gay Austrian reporter Bruno, has decided to refuse comedy roles, The Times reports on Sunday.
Baron Cohen has been playing ludicrous characters for the past ten years, but while shooting his latest film 'Bruno' in the US, he came to a conclusion – his jokes are becoming lame. With his film crew he plays with people often making fun of them.
However, his tricks seem to have lost their edge as he didn't manage to play off 70-year-old dancing club goers in his latest production. Pensioners have already seen Cohen's tricks in Borat, thus when the actor dared to kiss his dance partner, they have turned him out of doors and called the police.
As a result, the elderly dancers have launched a campaign on the Internet to warn potential victims of Cohen's tricks aimed at American hospitality.
Meanwhile, refusing comedy roles could cost Cohen. For the rights of Bruno's image he has earned ₤25 million (approximately $ 37,3 million) . It is not likely that playing more serious roles will result in such an income.
Earlier it was reported that Baron Cohen has been selected to play Sherlock Holmes in Columbia Pictures' new project. According to The Times, it will be his first serious role.
You can share this story on social media: