Washington newspaper accuses Coast Guard of illegally seizing reporter's notes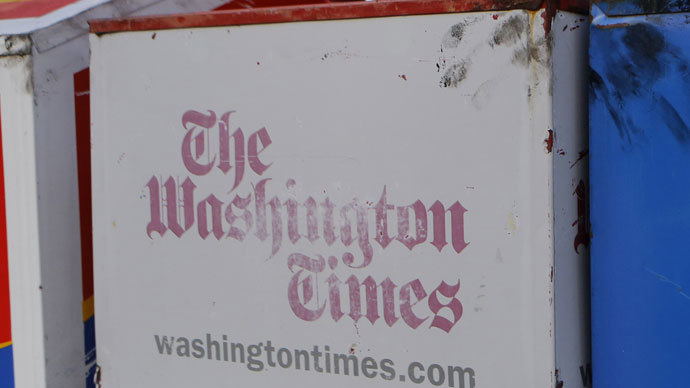 A Washington news organization has filed a court motion asking a federal judge to order the US Coast Guard to turn over the documents it confiscated from a reporter's house when Coast Guard officials were conducting an unrelated search of the home.
Journalist Audrey Hudson and her former employer, The Washington Times, filed the motion Thursday in a Maryland federal court. Their attorneys claim that Coast Guard Special Agent Miguel Bosch was conducting a search for guns and related items that may have belonged to Hudson's husband, who works for the Coast Guard as a civilian. 
Hudson said Bosch seized notes and other records she obtained while working on a story about the Federal Air Marshals program. She said Bosch identified himself as a former federal air marshal and asked Hudson whether she had been the author of a number of articles criticizing the initiative. 
The Department of Homeland Security, which was named in the motion, oversees both the Coast Guard and the Federal Air Marshals.
Coast Guard officials maintain that the documents were returned to Hudson in the weeks following the search and that they were only seized because they appeared to be labeled "For Official Use Only" and "Law Enforcement Sensitive," indicating they could be classified material.
The Washington Times disagreed, noting it has "substantial reason to believe that the information contained in the five file folders seized from Hudson's home office has been disseminated to or within" multiple government agencies.  
"There was no basis for the law enforcement officers to open and inspect the file folders during the search, much less seize the contents," the filing said.  
"It's unacceptable for law enforcement to have taken these records in the first place, especially when they had nothing to do with the investigation at hand or a search warrant," John Solomon, editor of the newspaper, said on Thursday.  
"But they took only five files – and all five had to do with the Federal Air Marshal stories," Hudson said. "Those stories were embarrassing to the agency…The search warrant did not allow them to walk out with those documents. They clearly violated the search warrant."
The motion also asked for the ability to question Bosch, who has not spoken publicly about the case, and the other officers who were present at the time of the search. 
Neither Hudson nor her husband were arrested at the time and documents previously obtained by the Associated Press indicated they did not take any unregistered firearms from the home, which the warrant called for.