CNN president resigns amid worst ratings in decades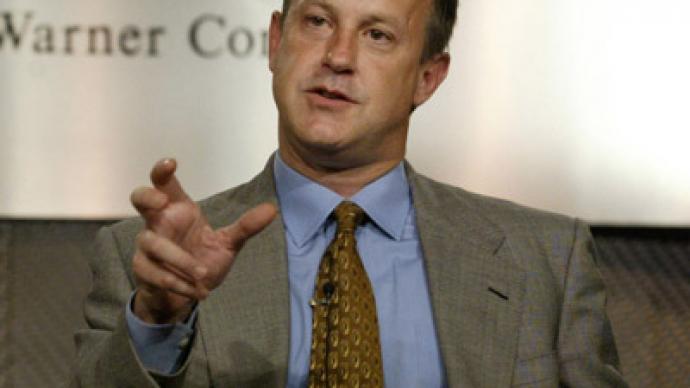 CNN President Jim Walton revealed on Friday that he will leave the network after three decades effective the end of this year, an unexpected departure that follows an announcement that the station is seeing its worst ratings since the early 90s.
Walton will walk away from CNN after spending 30 years building the business up. He's overseen their operations as president for the last decade, but announced in an email to his staff this week that both CNN and himself need to start working towards something new.`I've been doing this job I'm in now for 10 years and I'm ready for a change," Walton writes. "CNN needs new thinking. That starts with a new leader who brings a different perspective, different experiences and a new plan, one who will build on our great foundation and will commit to seeing it through. And I'm ready for a change. I have interests to explore and I want to give myself time to do it."Walton's announcement made headlines immediately after he broke the news, but although his decision was unexpected, isn't an unusual maneuver given the network's waning ratings. CNN's US channel experienced its worst ratings ever for a second quarter recently, with some of its shows seeing viewership drop by as much as 41 percent. The network was extensively revamped their shows during the last year, installing Piers Morgan as a prime-time host and shuffling two of its hallmark anchors, Anderson Cooper and Wolf Blitzer, into new time slots and shows, and recruiting CNBC TV personality Erin Burnett after more than five years at one of CNN's top competitors. In a statement responding to the negative polling, CNN issued a press release last month saying, "As a news organization our ratings reflect the news environment much more so than the other networks. That said, we always want higher ratings but not at the expense of nonpartisan, quality journalism."On his decision to leave, Walton says that "There's always pressure" and acknowledges the network's failures as of late. "I've been doing this a long time and CNN has had its ups and downs, like all companies have had ups and downs. I feel really strongly about a number of parts of this company. We're having a really strong year internationally and in mobile. It's clear there's a lot of spotlight on CNN's U.S. performance and it's reasonable that there is that spotlight."