Climate change now included in US curriculum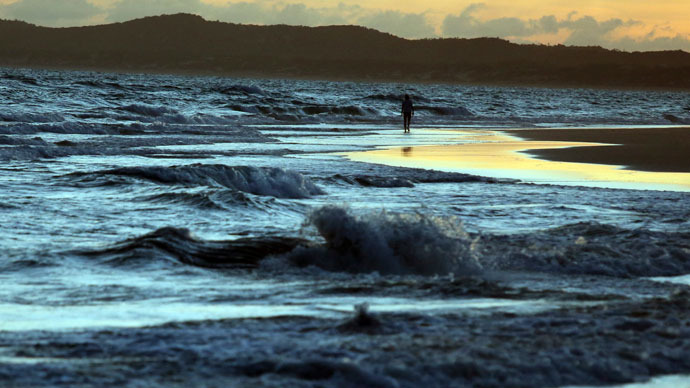 Those who doubt climate change could soon be forced to change their minds – if they want to succeed in school, that is. To prepare kids for adulthood, the American school system is incorporating climate change into its science curriculum.
Middle and high school students enrolled in the public American school system will soon be obliged to study climate change as a scientific phenomenon. In about 40 US states, students will receive extensive lessons on global warming as a man-made problem.
In order to get an A, students enrolled in US public schools will need to understand that "human activities, such as the release of greenhouse gases from burning fossil fuels, are major factors in the current rise in Earth's mean surface temperature (global warming)," according to the Next Generation Science Standards, which oversees state education curriculums.
"Climate change is not a political issue and climate change is not a debate. It is science," Mario Molina, deputy director at the Alliance for Climate Education, told the Guardian. "It is strongly supported heavily researched science, and our hope is that teachers will not see this as a political issue or a political debate."
But while liberal environmentalists have hailed the curriculum change as a road towards scientific progress, many Americans have also expressed outrage at the decision to include such a controversial topic that many do not consider scientific.
"It's a shame that American school kids are being taught claims of certitude on an issue that continues to unravel before our eyes," Marco Morano, communications director for Committee For A Constructive Tomorrow, told The Washington Examiner, while pointing at studies that suggest global warming has nothing to do with human actions. 
"To teach kids there's a consensus… is a major disservice to children, and a disservice to education," he added.
The climate change portion of the new science curriculum has been substantially reduced from earlier drafts, and focuses less on the human role of global warming. The time that teachers are recommended to cover the subject has also been cut by about a third, Mark McCaffrey, policy director for the National Center for Science Education, told The Guardian.
The standards also remain option, but scientists and experts in 26 states were part of their development and the Next Generation Science Standards expects at least 40 states to adopt them.
"We anticipate that 80 to 90 percent of states will either adopt the standards in full or use them to shape their curricula," Jeff Livingston, senior vice president of education policy for McGraw-Hill, told InsideClimate News. "We can't ignore that." 
And while the US begins to teach kids about the science behind climate change, Britain is doing the opposite. The UK Department of Education has introduced a proposal that would completely ban climate change from educational discussions, due to its controversial nature.
Children under 14 will no longer be able to learn about the human impact on climate change, prompting one 15-year-old student to start a petition against the decision.
"All young people need to be educated about climate change, we all deserve the opportunity to fight for our planet and our futures," Esha Marwaha, a student from West London, told the Huffington Post UK. "Michael Gove cannot be allowed to take this passion away from is. Climate change is the most urgent issue facing modern society."
The US and Britain are fighting opposite battles – but both are fighting about a controversial topic that continues to keep people divided. While some argue that the man-made impact on global warming must be learned at a young age, others claim that unverified and 'false' claims must be kept out of schools.
In the US, it now remains up to the individual states whether or not to force the discussion upon American children.
You can share this story on social media: