CIA to investigate NYPD spies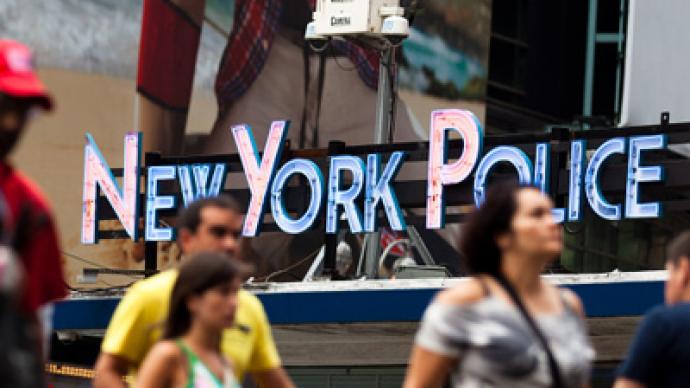 Following a report linking CIA operatives to an undercover and unethical New York Police Department spy unit, the Central Intelligence Agency announced yesterday that they will be investigating into whether or not their own agents broke the law.
The Associated Press began publishing a report last month that detailed the Demographics Unit of the NYPD. The AP alleged that a CIA officer had been installed within the Big Apple's police force and was leading a team of undercover agents within the organization to infiltrate Muslim-majority communities and investigate potential terror threats without warrants, evidence or proof. RT has continued to cover the investigation into the Demographics Unit, which while the NYPD initially declined to exist, has since been linked by the AP through documents obtained by reporters. Documents pertaining to the unit unearthed by the AP directly linked officers within the New York Police Department to the unit and had operatives deployed "in civilian clothes throughout the ethnic communities." Undercover agents, often working outside the jurisdiction of both the NYPD and CIA, were told to go into houses of worship, religious schools and community centers, which were considered by the Demographics Unit as possible hubs of criminal activity. In a statement from CIA spokeswoman Marie Harf dated Tuesday, she writes "It should not be a surprise to anyone that, after 9/11, the Central Intelligence Agency stepped up its cooperation with law enforcement on counterterrorism issues or that some of that increased cooperation was in New York. Our cooperation is exactly what the American people deserve and have come to expect following 9/11. The Agency's operational focus, however, is overseas and none of the support we have provided to NYPD can be rightly characterized as 'domestic spying' by the CIA. Any suggestion along those lines is simply wrong."Mordecai Dzikansky, author of "Terrorist Suicide Bombings: Attack Interdiction, Mitigation and Response," admitted to going overseas while with the NYPD and called the language capability and ability for offers to blend into Muslim communities as a "hidden weapon" of the unit.