CIA and FBI establish threat center in London; Secret Service to enforce Trespass Act in Britain?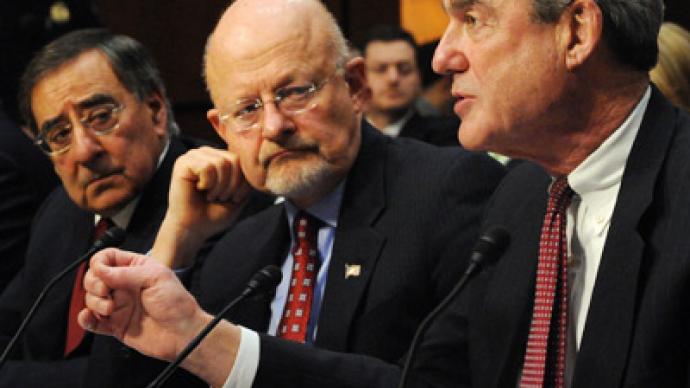 Athletes from around the globe are now in London for the 2012 Summer Olympics, but sports stars and spectators aren't the only ones arriving. The US is sending its top spies from the CIA, FBI and other agencies to aid UK authorities during the games.
British security officials have joined forces with America's top federal intelligence agencies to establish a "threat integration center" in the UK. Experts with America's Central Intelligence Agency, Federal Bureau of Investigation and National Counterterrorism Center (NCTC) are teaming up with British security officials from Scotland Yard, MI-5 and MI-6 to identify and analyze potential threats that could target the games, set to begin this Friday. They will operate out of a temporary headquarters in the US Embassy in London.In a prepared testimony delivered on Wednesday before the US House Homeland Security Committee, NCTC Director Matthew Olsen said American authorities have been coordinating with overseas officials for the last two years to prepare for any disruptions targeting the Olympics and claims that their team is "in a position to respond quickly to prevent any possible plotting tied to the games."Olsen adds that their operations out of the US Embassy are "designed to operate around the clock providing real-time situational awareness and threat analysis," but won't necessarily be tasked with running the show."They won't directly be providing security. That's what the U.K. authorities will be doing," Patrick Ventrell testified during a July 17 State Department briefing. "But they'll be providing some routine liaison capability."Additionally, American agents with the Transportation Security Administration (TSA) — a division of the Department of Homeland Security — have been dispatched to London to assist with screening airline passengers landing at Heathrow and other British airports. After the September 11, 2011 terrorist attacks, the US agency deployed only 21 TSA Representatives (TSARs) and 50 inspectors overseas to conduct security assessments at more than 300 foreign airports, their federal website reveals. However, actually deploying agents to directly assist with screening passengers internationally is believed to be unprecedented before now.Neither the TSA nor the agencies involved in the threat integration center have explicitly announced how many Americans are being sent to aid British security, but it isn't unlikely that a surge of US security personnel will be assisting in facets both inside of airports and at the US Embassy. The head of the international security company G4S admitted to British parliament earlier this month that his company had only hired and trained 4,000 agents to supplement the state's security forces during the games, although he previously had promised the Olympics a staff of 10,000. In response, UK Prime Minister David Cameron has ordered 3,400 British troops and thousands of law enforcement officers to the games as part of a contingency plan established to aid.The threat integration center is reported to have officially opened up on Wednesday. Speaking on condition of anonymity, sources talking to ABC News claim that around 50 FBI agents are involved in UK operations. The US Secret Service will also be in London to provide security for athletes and dignitaries attending the festivities, which could open international protesters demonstrating the either American athletes or US policy to be subject to HR 347. That legislation, dubbed the Trespass Act, passed earlier this year and in turn made in a criminal act to disrupt events that warrant Secret Service protection. In a paper published earlier this year by the Congressional Research Service by law expert Charles Doyle, he writes that "The Constitution grants Congress broad powers to enact laws of extraterritorial scope and imposes few limitations on the exercise of that power." A disruption that is thereby considered a threat to a person protected under HR 347, although done overseas, could perhaps lead to prosecutors arguing for criminal charges to be filed in the States. According to Doyle, many US nationals can be charged with many crimes waged at other American citizens, even if conducted overseas.
You can share this story on social media: