CIA tech officer reveals agency's plan to keep information 'forever'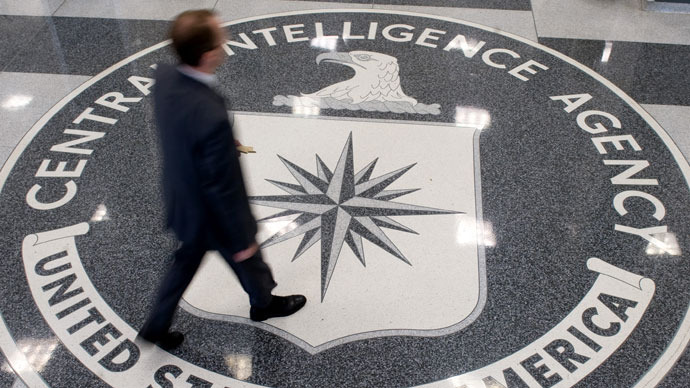 Just days after the CIA inked a $600-million cloud computing contract with Amazon, chief technology officer Gus Hunt admitted that the agency is trying to amass as much data as it can, hold it indefinitely and use it for analysis in the future.
In a Wednesday speech in New York City to an audience of technology experts assembled for GigaOM's Structure: Data conference, Hunt admitted the intelligence community has long sought a database to store text messages, tweets, Facebook activity, videos and any other information Americans make available - intentionally or otherwise.
"Technology in this world is moving faster than government or law can keep up," he said. "It's moving faster, I would argue, than you can keep up. You should be asking the question of what are your rights and who owns your data."
Hunt said CIA analysts have been at work on new algorithms that will break down vast amounts of information into easily digestible tools that allow them to closely examine trends in the public. The agency will then be able to base its covert strategies off those results.
"The value of any piece of technology is only known when you can connect it with something else that arrives at a future point in time," he added. "Since you can't connect dots you don't have ... we fundamentally try to collect everything and hang on to it forever."
Earlier in March Federal Computer Week reported that the CIA agreed on a contract with Amazon that will allow the government to develop a private cloud infrastructure, thereby keeping up with the same technology Hunt alluded to during his speech on Wednesday.
In the past the CIA's intelligence model has relied on small, more specific cloud servers that didn't have the capability the future service presumably will.
During his speech, Hunt stressed that the CIA will collect information on individuals thought to be America's enemies, evaluate it quickly, and act on those assertions. Along with the Amazon partnership – which neither side would officially recognize to media outlets – Hunt's speech alluded to the "underwear bomber," who was foiled in his attempt to blow up an airliner on Christmas of 2009. A 2010 report from the White House explained how the Al Qaeda plot made it as far as it did.
"Though all of the information was available to all-source analysts at the CIA and the [National Counter Terrorism Center] prior to the attempted attack, the dots were never connected, and as a result, the problem appears to be more a component failure to 'connect the dots,' rather than a lack of information sharing," the report read.
Based on Hunt's comments it would appear that the CIA is prepared to fill in those gaps by any methods in its grasp.
"You are aware of the fact that somebody can know where you are at all times, because you carry a mobile device, even if that mobile device is turned off," Hunt said. "You're already a walking sensor platform - you know this, I hope? Yes? Well, you should."

You can share this story on social media: