New CIA Deputy Director hosted 'Erotica Nights' at bookstore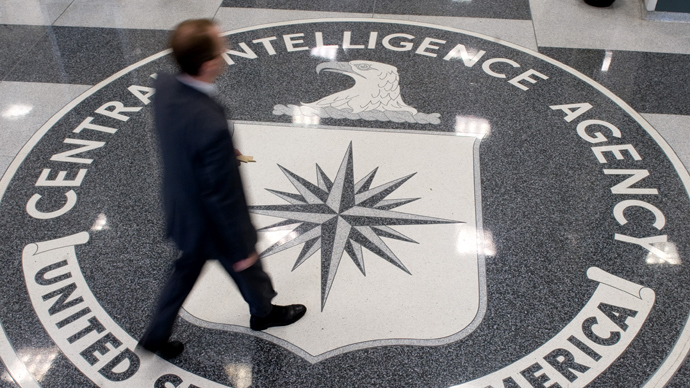 The CIA's new deputy director has an unusual resume: President Barack Obama on Wednesday nominated a woman who previously hosted "Erotica Nights" at a Baltimore bookstore, during which she would light candles and read erotic prose to her guests.
Avril Danica Haines, deputy assistant to the president and deputy counsel for national security affairs, will soon begin her work as the first female deputy CIA director, replacing Michael Morell. While working in the White House, Haines approved many of the CIA's covert actions.
But after she was nominated to become the CIA's new deputy director, surprising details about her previous employment emerged. About 20 years ago, Haines dropped out of graduate school at Johns Hopkins University and opened an erotic bookstore, which she called Adrian's Book Café, The Daily Beast reports.
The Baltimore bookstore regularly featured "Erotica Nights", during which Haines would light candles, serve dinner and feature readings of erotic prose. The events cost $17 for singles and $30 for couples.
In an interview with the Baltimore Sun, Haines said she was initially worried that only "dirty old men" would show up to the readings and that her friends accused her of "just wanting a mass orgy in your bookstore." She defended her work, claiming that erotica can improve relationships.
"Erotica has become more prevalent because people are trying to have sex without having sex," Haines, who was in her 20's during the interview, told the Sun. "Others are trying to find new fantasies to make their monogamous relationships more satisfying. What the erotic offers is spontaneity, twists and turns. And it affects everyone."
The Sun reporter attended an event at the bookstore, during which Haines read an explicit passage from a racy book titled "The Claiming of Sleeping Beauty", which vividly detailed a sexual encounter during which a character lost her virginity.
Haines' bookstore did not exclusively sell erotic novels; she stocked titles of many genres, but the erotic readings garnered the most attention. 
Although a history of erotic readings may not be as sensational as former CIA director David Petraeus' affair with his biographer, Haines' past is now sparking significant media attention. Howard Barstop, a former neighbor of Haines, was surprised to hear about the woman's erotic nights, but spoke highly of her, the Daily Beast reports.
CIA Director John O. Brennan told the Washington Post that Haines "knows more about covert action than anyone in the US government outside of the CIA". The 43-year-old White House lawyer will be the first female in CIA history to serve as deputy director. But while her missions may be covert, her past employment has become an open book.
You can share this story on social media: