Charred remains positively ID'd as Christopher Dorner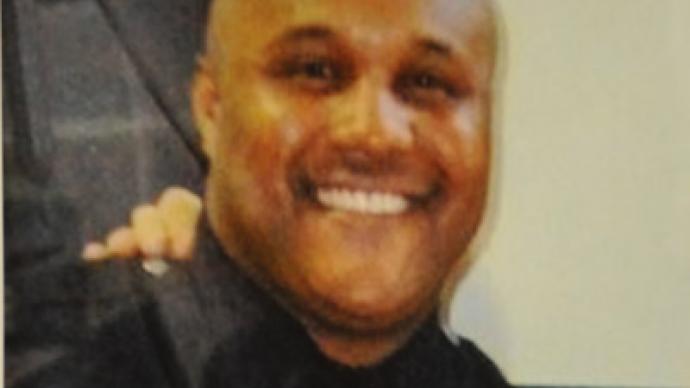 Police have confirmed that the body found in a burnt-out cabin in the California woods belongs to fugitive former LAPD officer Christopher Dorner.
The identification was made through Dorner's dental records, said Jodi Miller, a spokeswoman for the San Bernardino County sheriff-coroner.Dorner's cause of death, whether burning or otherwise, has not been officially announced.One of the most intense manhunts in recent US history ended on Tuesday when police cornered Dorner in a cabin near Big Bear Lake, 80 miles east of Los Angeles.Several hours into the standoff, after attempts to force Dorner out of his hideout using smoke bombs and teargas failed, the cabin was set on fire.Law enforcement officers did not "intentionally" set fire to the cabin, the San Bernadino County Sheriff claimed during a Wednesday press conference, but confirmed that projectiles fired at the building might indeed have caused the fire, with no effort made to extinguish it.Although the media was banned from covering the events live, police were heard on Los Angeles TV and over LAPD radio yelling to burn the building down with the suspect inside.There were also reports that Dorner tried to escape the burning building through the back door, but was pushed back inside by heavy police fire, reportedly suffering gun wounds.Dorner, formally charged with the murder of a police officer, had been on the run since last week, suspected of killing three people in a dramatic shootout. Before being stopped, Dorner wounded two more police officers, one of whom later died in hospital.Police had been so frantic to catch Dorner that they placed a $1 million bounty on him, and twice opened fire at people whom they mistakenly took for the ex-cop.As Dorner has now been confirmed dead, there will most likely not be a trial on the charges he faced, though an inquiry into the abuses he reported within the LAPD, the reason he went on a rampage to begin with, would still be possible.
You can share this story on social media: