Chinese components found in B-1 bombers and F-16 fighters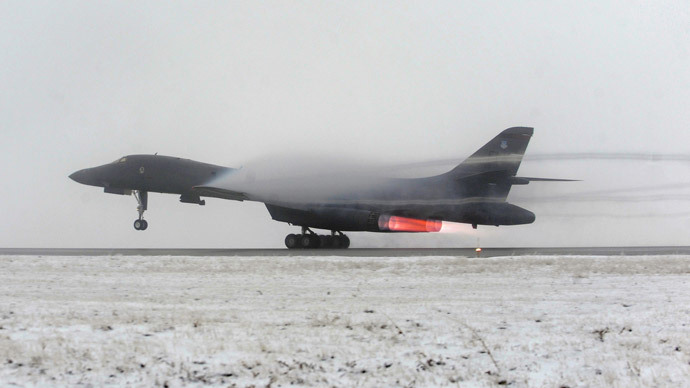 A Pentagon investigation has found that despite prohibitions by federal law, multiple US aircraft and weaponry are housing Chinese parts and raw materials.
The news comes a couple of months after it was initially revealed that Lockheed Martin's F-35 fighter jet was using Chinese magnets in its new radar system. Despite concern over Chinese espionage efforts and military buildup, the Pentagon reportedly waived laws barring the parts in order to keep $392 billion program on schedule.
According to Reuters, the US Department of Defense said that in addition to the F-35, the B-1 bomber, the F-16 fighter jets, and the SM-3 IIA missile were also found to be housing Chinese components or raw material. Specifically, the Pentagon authorized waivers for the inclusion of specially manufactured magnets in the aircraft, while Chinese-sourced titanium may have been used in the missile's construction.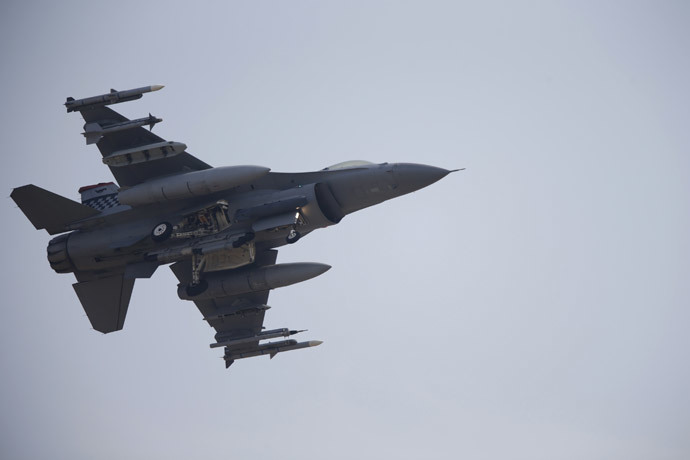 While US law prohibits the use of Chinese parts and raw material in American weaponry over fears that the military could be weakened by a reliance on foreign suppliers, chief US arms buyer Frank Kendall said in January that it would've cost more than $10 million dollars to retrofit and replace the $2 magnets in the F-35s, which had already seen software and manufacturing setbacks.
A senior defense official, meanwhile, said the waivers were authorized when it was determined parts such as the magnets posed no risk, since China did not get its hands on any system specifications while filling out orders for defense contractors.
"You don't break a multimillion dollar radar to replace twenty dollars' worth of magnets. There was no technical risk," the official told Reuters.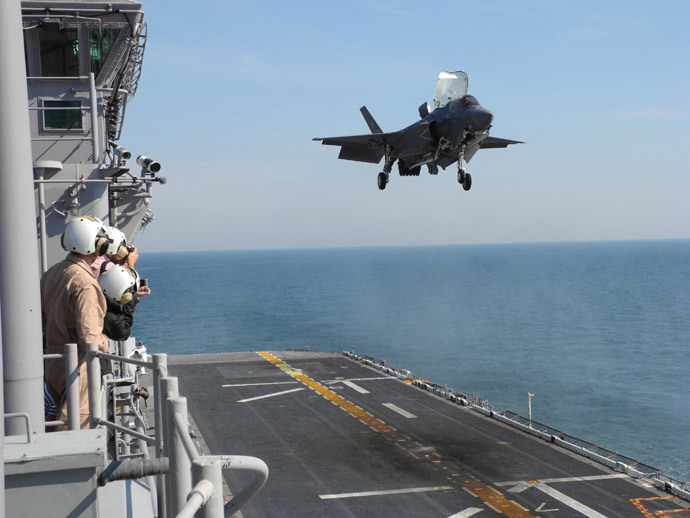 Still, the news service reported the initial waivers were authorized "with the expectation" that contractors would adjust their supply chain afterwards. The Pentagon is expected to seek compensation from the companies, though it's unclear exactly how the supply chains have been corrected.
"It's not a 'get out of jail' free card. This is something we should be good at. We shouldn't be caught short on these," the defense official said to Reuters. "Hundreds of regulations change yearly and there's a whole group of folks whose job it is to make sure that those (changes) are properly implemented in contracts."
The Pentagon investigation, conducted in 2012 and 2013, highlights some of the problems involved in the US military's efforts to lessen its dependence on rare earth materials and components manufactured in China. A late 2013 report by the military found that China's grip on the rare earth market had been loosened since 2011. The Defense Department also stated that work continues on efforts to produce rare earth metals domestically, but one strategic planning and consulting agency called the report's conclusions "wishful thinking."
"We still have no producers of the more defense-critical heavy rare earths," Jeff Green of JA Green & Co told Bloomberg News, "and significant gaps remain in the domestic production of metal, alloy and magnets, all found in our most critical weapons, with no appreciable investment planned to solve the production problem."
You can share this story on social media: