Chinese general who threatened US with nuclear strike is Pentagon's guest of honor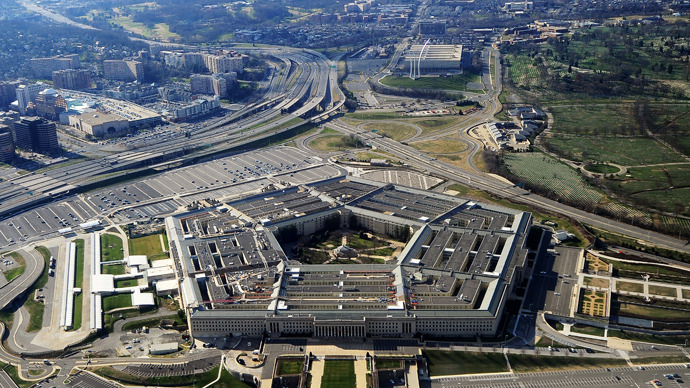 A Chinese general who once threatened to nuke the US is visiting Washington this week as part of a military exchange program with the Pentagon.
The Pentagon's collaboration with Major Gen. Zhu Chenghu, head of China's National Defense University, is surprising considering the threats the general made against the US in 2005.
"If the Americans draw their missiles and position-guided ammunition on the target zone on China's territory, I think we will have to respond with nuclear weapons," Zhu told a Financial Times reporter in 2005, describing his country's predicted reaction if the US were to conflict with China over Taiwan.
A State Department official called the comment "highly irresponsible". The comment closely reiterated similar statements Zhu had made in the past, describing his intentions to nuke the US if the US were to defend Taiwan in a conflict.
"We Chinese will prepare ourselves for the destruction of all of the cities east of Xian," he said in 1995. "Of course, the Americans will have to be prepared that hundreds of cities will be destroyed by the Chinese."
But despite the Chinese general's repeated threats to destroy the US, he has been invited by the Pentagon to visit the US this week as part of a military exchange program. Zhu and his delegation of 10 senior colonels from the Chinese military will visit Hawaii and Washington, DC. Later this year, US officials will visit China for a reciprocal exchange, according to the Free Beacon.
Sen. James Inhofe (R-Okla.), the ranking member of the Senate Armed Services Committee, told the Free Beacon that Zhu's visit will allow the Pentagon to learn more about China's nuclear weapons intentions, which the US has long struggled to understand.
"We do know, as the congressionally mandated US-China Economic and Security Review Commission reported last year, that 'China has assumed a more muscular nuclear posture, which ongoing improvements will continue to enhance,'" he said.  "Before the president reaches out to Russia for yet another round of US nuclear reductions, we should know more about how such reductions will affect the nuclear balance with China."
Zhu's comments about China's willingness to nuke the US may hold more truth than some would be inclined to believe: China specialists told the Beacon that no Chinese general would make such inflammatory statements unless they reflected official military policy, since inaccurate statements could get someone fired or reprimanded. Shortly after making the 2005 statement, Zhu was promoted.
"[This] should be a clear signal to American policymakers that Chinese state policy is to use nuclear weapons as an instrument of intimidation," said State Department official John Tkacik, who specializes in China affairs. 
You can share this story on social media: