National disaster: Millions of children prescribed antipsychotic drugs they don't need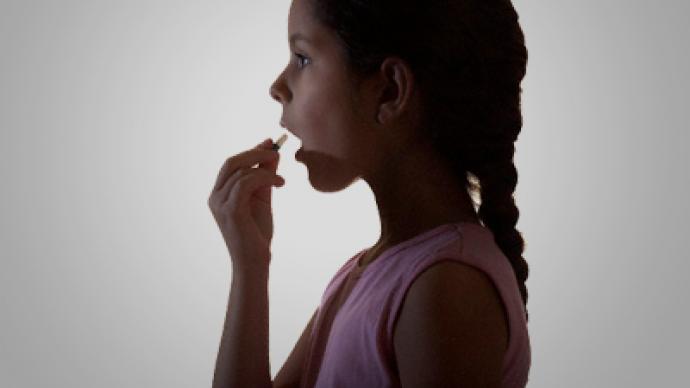 Are doctors going crazy? US psychiatrists prescribe antipsychotic drugs to children in one third of all visits, which is a rate almost three times higher than during the 1990's.
Roughly 90 percent of antipsychotic prescriptions written between 2005 and 2009 were prescribed for something other than what the US Food and Drug Administration approves them for.Researchers say the increase in antipsychotic drug prescription is largely to treat disruptive behaviors, including attention deficit and hyperactivity disorder (ADHD) – even though those disorders are not treatable by antipsychotics.Medications such as Abilify and Risperdal, which are used primarily to treat patients with schizophrenia, are increasingly being prescribed "off label" to control youngsters with ADHD who have problems controlling their behavior."Only a small proportion of antipsychotic treatment of children (6 percent) and adolescents (13 percent) is for FDA-approved clinical indications," said Dr. Mark Olfson, a professor of clinical psychiatry at Columbia University, in an interview with Reuters.Children with ADHD are most often taking drugs approved for schizophrenia, bipolar disorder and irritability with autism. "People from all walks of life are taking medications for mental-health conditions," psychiatrist David Muzina told the Wall Street Journal.In 2010, Americans spent $16.1 billion on antipsychotic drugs meant to treat bipolar disorder, schizophrenia and depression.But whether they are effective or not, the drugs have been known to cause other health problems, such as diabetes, high cholesterol, muscular tics and weight gain. A University of Massachusetts study found that kids taking antipsychotics were four times more likely to develop diabetes.Between 1993 and 2008, 31 children died from taking Risperdal and more than 1,200 suffered serious health problems."We have a national catastrophe," Dr. Peter Breggin told US News & World Report. "This is a situation where we have ruined the brains of millions of children."But in many cases, antipsychotic drug prescriptions are not even necessary to treat behavioral disorders. There are psychosocial interventions, such as parent management training, that are able to reduce aggressive and disruptive behaviors in kids, Olfson said.Instead of taking the time and money to gradually reduce their children's behavioral problems, parents are opting for antipsychotic medications for an instant fix.Drugged from a young age onward, many American children will grow up dependent on serious antipsychotic drugs they had no need for.
You can share this story on social media: