Feds say record number of children victimized by massive online porn ring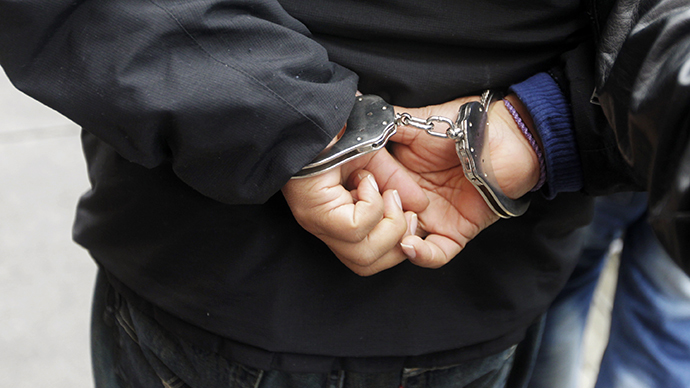 Federal prosecutors in the United States have charged 14 individuals with involvement in an online child pornography ring where thousands of explicit images and videos of minors as young as three were shared over the web.
Officials announced the charges on Tuesday and said they were the results of "Operation Round Table," a joint collaboration between the US Department of Homeland Security, Immigration and Customs Enforcement, the US Postal Service and the office of the US attorney for the Eastern District of Louisiana.
A 27-year-old Louisiana man, Jonathan Johnson, has been charged with operating a child exploitation enterprise, according to a press release issued by the agencies involved on Tuesday. Johnson and ten others were arrested and charged in the Eastern District of Louisiana as the primary operators, contributors and producers of material for the enterprise, while three others have been apprehended elsewhere in the US and charged locally.
Law enforcement officials originally brought Johnson into custody last June after he was arrested for his alleged involvement in the site. According to Tuesday's statement, ICE's Homeland Security Investigations unit, or HIS, conducted forensics on Johnson's computer after he was apprehended in 2013 and soon after broadened their probe, which culminated with this week's announcement.
Juliet Linderman, a journalist for New Orleans, Louisiana's Times-Picayune newspaper, wrote last month that Johnson had been indicted in June on 12 counts of producing child pornography and two counts of distributing child pornography, but more recent court papers filed in mid-February listed only one count. According to Linderman's report from last month, Johnson was likely cooperating with prosecutors.
At the time of that filing, a spokesperson for the US attorney's office in New Orleans told the Times-Picayune that the Johnson arrest and the subsequent investigation had helped nab at least 25 others. Several of the individuals named in the charges unsealed this week were indeed previously apprehended and accused of charges related to child pornography, but only now have they been formally linked to helping with Johnson's secret, online enterprise.
Johnson, officials claim, already admitted while in custody that he created multiple fake female persons on the social networking sites in order to target and sexually exploit children. He then shared his techniques with other members of his online enterprise who, according to federal prosecutors, created and contributed child pornography to be distributed across a hidden, online message board.
The accused individuals used the Tor anonymizing browser to navigate to a secret site on the so-called "Dark Web," prosecutors say, where pornographic images of children ranging in age from 3 to 17 were then shared. Tor's ability to provide near-anonymity if implemented correctly has made it a popular tool of activists and journalists who handle sensitive information, but it is also favored by cybercriminals who seek surreptitious ways of conducting illegal activity on the Dark Web.
Johnson's site, prosecutors say, was frequented by more than 27,000 members and contained 2,000 sexually explicit videos of young boys. Investigators say they have identified 251 children across 39 US states and five foreign countries who were exploited by the group, and all but eight of them were adolescent males.
"The majority of victims, 159, were 13 to 15 years old. Fifty nine victims were 16 and 17; 26 victims were 10 to 12; four victims were 7 to 9; one victim was 4 to 6; and two victims were 3 years old or younger," investigators confirmed in Tuesday's announcement. "All victims have been contacted by law enforcement and U.S. victims offered support services from HSI victim assistance specialists."
Daniel Ragsdale, the deputy director of ICE, said in a statement that "Never before in the history of this agency have we identified and located this many minor victims in the course of a single child exploitation investigation."
"Our agency is seeing a growing trend where children are being enticed, tricked and coerced online by adults to produce sexually explicit material of themselves," Ragsdale said. "While we will continue to prioritize the arrest of child predators, we cannot arrest our way out of this problem: education is the key to prevention."
DHS Secretary Jeh Johnson added in a statement: "I am proud of the work done by the HSI special agents to not only detect this operation and arrest those involved in the conspiracy, but also their efforts to identify and bring support to the many young victims and their families."
According to the joint-statement issued this week, more than 300 investigations have been opened into potential subscribers of the child porn site, and authorities are still scouring more than 40 terabytes of data seized after Johnson's arrest last June. He currently faces 20 years to life if found guilty on all counts.
You can share this story on social media: