Chicago 'cop' collecting $1.2 million without ever working a day
Donald E. Barnes Jr., 45, has earned half a million dollars from the Chicago Police Department since joining the force 15 years ago. If you ask him to tell you some stories, though, don't expect an earful.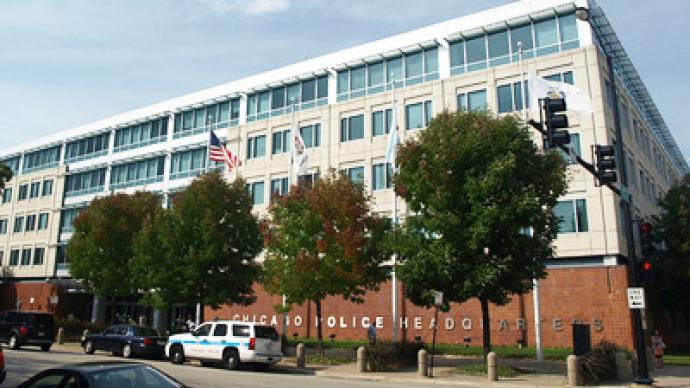 Even though he has been collecting $500,000 in pay from the Chicago PD for one-and-a-half decades, Barnes doesn't have many stories from the frontlines to brag about. Never mind that he is on the payroll of one of the most notorious crime-filled towns in America — where the murder rate is approaching record numbers this year — Barnes hasn't exactly seen his fair share of fast-paced, Hollywood-style action. In fact, he's never even cuffed a criminal.Barnes was in the police academy for barely a week when, in 1997, he collapsed five-blocks into "a slow jogging exercise." He was admitted immediately to a local hospital, diagnosed with heat stroke and treated for both kidney and liver failure.Fifteen years later, Barnes still receives tax-free disability payments from the police force — and will continue to do so until death. By the time he reaches retirement age — and is granted a full police pension — he is expected to have earned around $1.2 million from the city. He never made it to day eleven, though, and never finished the academy's training regiment.That isn't to say he doesn't work, though."He is currently, job-wise, working as a regional manager for Standard Parking," a pension fund doctor wrote in a report last year, the Chicago Sun Times says. "It is basically a sedentary job.""When asked the question if he is able to discharge a firearm, he does state that he quite possibly would be able to discharge a firearm but would not be able to protect the gun," the note continues. The Sun Times reveals, however, that being able to protect a gun is indeed a requirement for most police work. But it's not like Barnes is on the beat. After all, he's only just collecting a check.Barnes declined offering comment to the paper when prompted to discuss his career for their write-up. They reveal that he maintains an active LinkedIn account, though, where it's made clear that he's held his job at Standard Parking since even before 'joining' the force. But long after he leaves, his tenure with the PD will continue even after he can't. Both of his children — conceived after his injury — receive free health insurance through the force. Meanwhile, So far in 2012 more people have been killed in the metropolitan Midwest city than the number of US servicemen in Afghanistan, and earlier this year the Fraternal Order of Police filed a grievance against Chicago because Chicago administrators show no sign of compensating police officers on duty during the the NATO demonstrations in May.
You can share this story on social media: