Chicago firearm buyback program funds gun camp for kids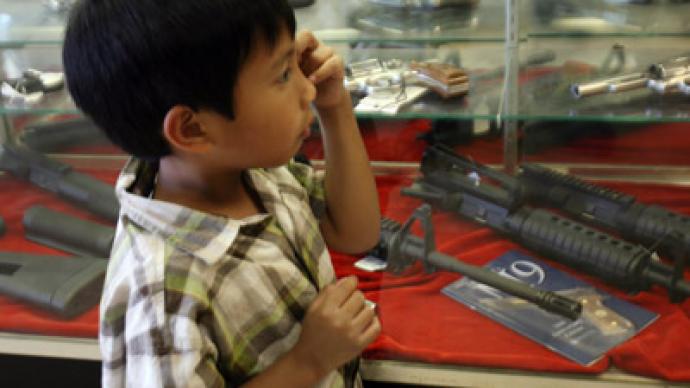 A NRA-sponsored shooting camp for kids is about to receive a few thousand dollars in guns and ammo, and city officials in Chicago, Illinois are to thank.
Guns Save Life, a Champaign, IL-based pro-gun group, took full advantage of a recent firearm buyback program hosted by the city of Chicago. For each old firearm turned in last weekend, city officials offered gift cards good for as much of $100 worth of MasterCard credit. After accumulating around five-dozen unneeded weapons that they considered "rusty scrap metal" and "non-firing junk" from their arsenal, Guns Save Life were given $6,240 in gift cards from the city. Naturally, they are using the money to teach kids how to shoot. The group says that most of the money will go towards buying gun ammunition that will then be given to a youth camp administered by the National Rifle Association. Leftover funds will then be applied to buying four bolt-action rifles that will be handed away to a few lucky campers. "We are redirecting funds from people who would work against the private ownership of firearms to help introduce the next generation to shooting safely and responsibly," Guns Save Life President John Boch tells the Chicago Sun-Times. Responding to the news, a spokesperson for the Chicago Police Department was not very amused."There's a ripple effect following every shooting incident that we all feel. We host the gun turn-in event on an annual basis to encourage residents to turn in their guns so that we take firearms off our streets, and it's unfortunate that this group is abusing a program intended to increase the safety of our communities," spokeswoman Melissa Stratton tells the Associated Press. Richard Pearson, executive director of the Illinois State Rifle Association, sees things another way, though. "I'm sure these kids are going to have a great time with Chicago's money," he tells the Tribune.And as those that applaud the program get ready to give kids a hands-on lesson in firearm safety, Chicago will spend the rest of the year trying to curb the number of casualties that are being caused by guns. The homicide rate in the city is currently up 50 percent from the year before and a recent study reveals that more people have been killed in Chicago since 2001 then the number of American troops fatally wounded during the War in Afghanistan.
You can share this story on social media: