Chevron fights dirty $18 bln Ecuador pollution case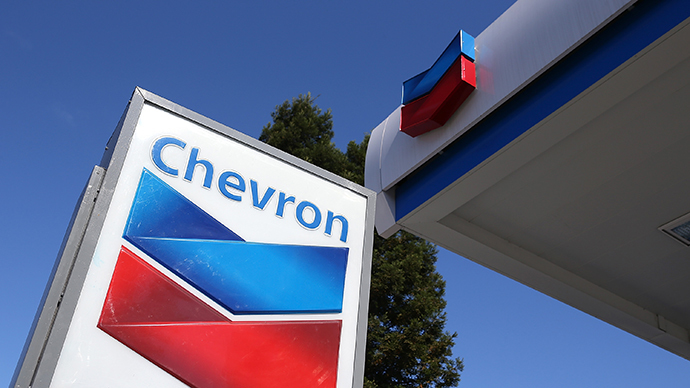 On Tuesday, Chevron begins a racketeering trial, accusing New York attorney Steven Donzinger of using fraudulent means to win an $18 billion pollution verdict against the oil company in Ecuador. But its opponents say the firm is faking its case.
Tuesday's trial continues a long-running dispute between Chevron and Ecuador regarding contamination that occurred in Ecuador between 1964 and 1992, when Texaco was operating an oil field in the northeastern part of the country. Chevron bought Texaco in 2001, but it argues that its share of the pollution was cleaned up before the property was moved into the hands of the state's own PetroEcuador.
In 2011, the people of Lago Agrio were awarded $18 billion in damages for pollution that affected the village, but they have been unable to collect due to the fact that Chevron no longer operates in Ecuador. If Chevron succeeds in escaping the ruling via US courts, then its case would be bolstered anywhere else Donzinger and the villagers attempt to enforce it.
Chevron claims that Donzinger not only bribed Judge Nicolas Zambrano to issue a favorable verdict, but also that the attorney actually wrote the judgment itself. Additionally, Chevron will attempt to show that consultants hired by Donzinger drafted a report that was used to determine the extent of the damages in the suit.
Chevron's case rests on the credibility and evidence of former Ecuadorian judge Alberto Guerra, who said in a sworn deposition that he routinely wrote opinions for Zambrano. Guerra claimed that Donzinger promised to pay Zambrano $500,000 should he allow him and another lawyer to write the judgment.
"We believe that any jurisdiction that observes the rule of law will find that the judgment is illegal and unenforceable because it's a product of fraud," Morgan Crinklaw, a spokesman for Chevron, told Reuters.
According to Donzinger and the Ecuadorians he represents, however, Guerra's credibility must be questioned because his testimony was bought. Guerra was relocated by Chevron in January, and the company paid him $38,000 to testify. It continues to provide his family $10,000 a month for living expenses, and an additional $2,000 a month for housing. 
"We are completely and utterly denying the allegations by Chevron," Donzinger's spokesman Chris Gowen said.
"Steven Donziger did not ghostwrite a judgment. Steven Donziger did not bribe a judge."
Additionally, antitrust lawyer Jeffrey Shinder is also expected to testify on Chevron's behalf. Shinder removed himself from the case when he, according to a deposition given in June, discovered the extent to which Donzinger was involved in a report being drafted by court-appointed expert Richard Cabrera on the pollution damage occurring in Ecuador's jungles.
"If you have an independent expert who is being proffered to justify a significant, you know, damage finding against a major corporation, if his independence is compromised in a way - in a way that was, you know, not disclosed, not transparent - I think that's per se improper,"Shinder said."That was my own subjective view of it. It was not a close call."
To Gowen, however, the fact that the Cabrera report was rejected by both the trial and appeals court in Ecuador underlines that it is irrelevant to today's proceedings.
"We're dumbfounded as to what is the relevance of the Cabrera report in a court in the United States of America," Forbes reported him as saying.