PCP charges for former DC mayor's son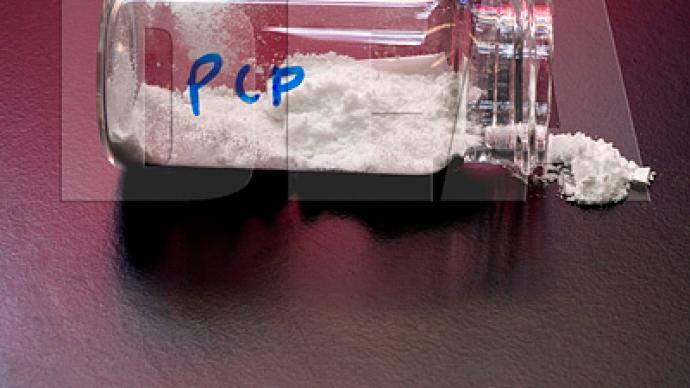 The apple doesn't' seem to fall too far from the tree in Washington, where father-son dynasties have been dominating America politics ever since the time of its forefathers.
John Adams, the nation's second president, passed the torch along to his son John Quincy when the younger Adams took the oath of office in 1825. A more recent example, of course, is of the two Bush presidencies: George Bush Sr. took America to the Gulf War, and his son — well, everyone knows he wasn't exactly an isolationist.But in the latest incident of all-in-the-family politics, the son of former DC mayor Marion Barry is following in his famous father's footsteps. That's right, little Marion is facing drug charges, just like pop.Documents released today say that DC cops came into the home of Marion Christopher Barry back in May following reports of a noisy dispute in the southwest section of the city. Barry Jr. bolted and leaped out a window, however, but not before cops could notice a collection of drugs on a table in the home. Police arrested him later and now he is facing drug charges.The elder Barry was infamously arrested in 1990, in the midst of his third term as DC mayor, on three felony charges and 10 counts of misdemeanor drug possession. He was the subject of a FBI sting operation in a DC hotel where he was caught on film smoking crack cocaine with a former girlfriend and fashion model.Barry only served six months behind bars and two years later, for some reason, DC residents elected him to a fourth term in office. He finished that term in 1999 and has been on the DC City Council since.Today's court documents say that police noticed a vial of a pungent liquid in plain sight of cops when they entered the residence. Police confiscated the tube, believed to be PCP, as well as five sandwich bags of marijuana.Barry eventually returned to the apartment, bleeding from the foot, and was arrested by police. Now Barry is facing charges of unlawful possession with intent to distribute a controlled substance and is expected to appear in court on July 27. That same day Barry is scheduled to appear before a judge in DC Landlord Tenant Court for an eviction hearing, as well. Nalls Development and Investment claims that Barry owes his landlord nearly $1,000 in back rent. Prosecutors are currently in plea discussions with Barry. If good luck is inherent, he might just want to consider crossing his fingers and run for public office.
You can share this story on social media: