Woman has to pay $1k for forced cavity search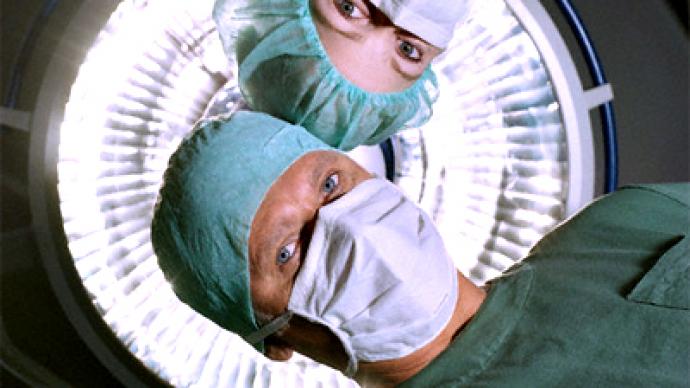 A woman in the state of New Mexico is asking cops to cover her medical bill after she was ordered by the Metro Narcotics Agency of Las Cruces, NM to undergo a costly cavity search — at her own expense.
The woman, whose name is being withheld, was apprehended by authorities earlier this summer. Acting on "credible information from a reliable source," Metro Sgt. Mike Alba obtained a search warrant from Magistrate Court to send the woman into Memorial Medical Center to undergo a forcible and thorough body cavity search.Not only did the probe come up fruitless, however, but the woman was footed with a medical bill for $1,122 for something she never wanted or asked for. Attorney Michael Lilley is representing the woman and served the county a claim last week that they will be held responsible for the hospital fees, which he is calling "unlawful."While Sgt. Alba says his source believed the woman was concealing up to an ounce of heroin on her person, the authorities had no other evidence against the woman other than hearsay and she had no criminal record. Doctors did not recover any drugs in the search and the woman was not formally arrested or charged with any crime. Even still, the Las Cruces Sun-News reports that the woman was held in custody for several hours.Cases like this one in New Mexico are not isolated incidents. A Cleveland, Ohio woman served 16 months in prison before being released in 2008 when defense attorneys discovered that the police informant that exposed her as a drug courier had fabricated the story to prosecutors. In that case, Geneva France was one of 26 people that were charged with crimes stemming from allegations handed by Jerrell Bray, a Drug Enforcement Administration informant. Bray shot a man after a drug deal gone bad a year later and admitted that he had made up the story that put France behind bars. By that point, however, 21 people were already convicted on charges stemming from allegations from Bray.Graham Boyd, director of the ACLU's Drug Law Reform Project, told Miller-McCune in 2009 that informants are not often reliable, noting that they are often criminals themselves, as in the case with Bray. "The way informants get used reflects a reality that there are few checks and balances on how law enforcement uses them," Boyd said. "It's easier for them to do this than send in an undercover officer."Unfortunately, as more and more regional units rely on informants rather than officers, arrests are unfairly being handed out without proper evidence.Before Congress earlier this year, Representative Barbara Lee (D-CA) spoke out against the War on Drugs that has imprisoned millions since President Nixon launched it 40 years ago. "The human cost of the failed drug war has been enormous – egregious racial disparities, shattered families, poverty, public health crises, prohibition-related violence and the erosion of civil liberties," Lee said. Along with Senator Ron Paul (R-TX) and others, Lee was rallying for the end of marijuana prohibition this past June.
You can share this story on social media: