Cops confiscate cash on Tennessee highways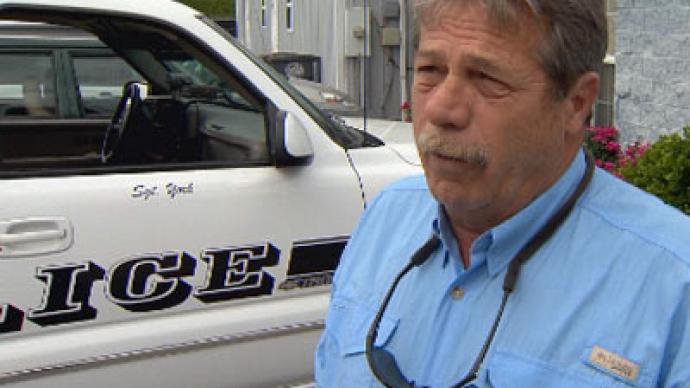 A New Jersey man was recently pulled over for speeding in the state of Tennessee. Although George Reby drove off without be charged with a crime, he was instantly $22,000 poorer.
"If somebody told me this happened to them, I absolutely would not believe this could happen in America," Reby tells Tennessee's News Channel 5 during an interview earlier this month. Once you hear his story, you might say the same thing.Reby was traveling across state lines with 20 grand in cash because he was looking to purchase an automobile he saw on the online auction site eBay. That cash was in his possession when Officer Larry Bates of the Monterey Police Department pulled him over for speeding. According to the cop, having the money just didn't seem right.When Officer Bates asked Mr. Reby what he had in the car, he told him the truth: there was $20,000 in cash in a bag. "Then, at the point, he said, 'Do you mind if I search your vehicle?' I said, 'No, I don't mind.' I certainly didn't feel I was doing anything wrong. It was my money," Reby tells the station. Bates didn't believe Reby's claim, though, even though the driver offered to show proof on his computer. "I had active bids on EBay, that I was trying to buy a vehicle. They just didn't want to hear it," says Reby. Bates explains to News Channel 5 that, during training, police officers are told, "common people do not carry this much U.S. currency." Under those alleged instructions, he took it upon himself to confiscate all $20,000."The safest place to put your money if it's legitimate is in a bank account," Officer Bates lectures the station. "He stated he had two. I would put it in a bank account. It draws interest and it's safer."Reby, however, doesn't operate like Bates. Not only was Reby never charged with a crime, but it took him four months and another trek to Tennessee to eventually recover his money. When News Channel 5 caught up with the officer, his explanation for the seizure seemed as ridiculous as Reby claimed.Prompted for a reason for not arresting Reby, Bates told the network, "Because he hadn't committed a criminal law."Bates extrapolated by saying, "No, it's not illegal to carry cash," but, "…it's what the cash is being used for to facilitate or what it is being utilized for." The cop decided that the money could have been tied to drugs, but Officer Bates willfully admits to News Channel 5 that he couldn't prove it.And for Reby's defense? Bates tells the station, "He couldn't prove it was legitimate.""You live in the United States, you think you have rights – and apparently you don't," says Reby. Luckily for him, he was able to pursue the case with the help of an attorney. Drivers in Tennessee and other states aren't necessarily as lucky, though.
You can share this story on social media: