Up to 100 cars pile up on icy Pennsylvania highway (PHOTOS)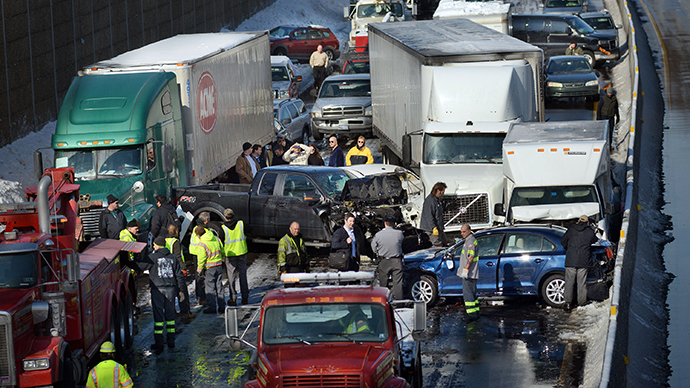 Several huge multi-car pile-ups totaling 100 vehicles have shut down part of the Pennsylvania Turnpike Friday morning, as icy driving conditions made for a treacherous commute.
The first crash occurred close to 8 a.m. and set off a chain reaction of accidents involving roughly 75 vehicles, while a separate crash managed to snare another 30 cars or so, according to CBS Philadelphia.
So far, up to five individuals have been hospitalized, though no fatalities have been reported.
There's no word on exactly what caused the pile-ups, but local news station Fox 29 said the first accident took place around 7:40 a.m. and involved a tractor trailer. That accident triggered a chain reaction of collisions, which state police believe was caused by the icy road and people driving too fast.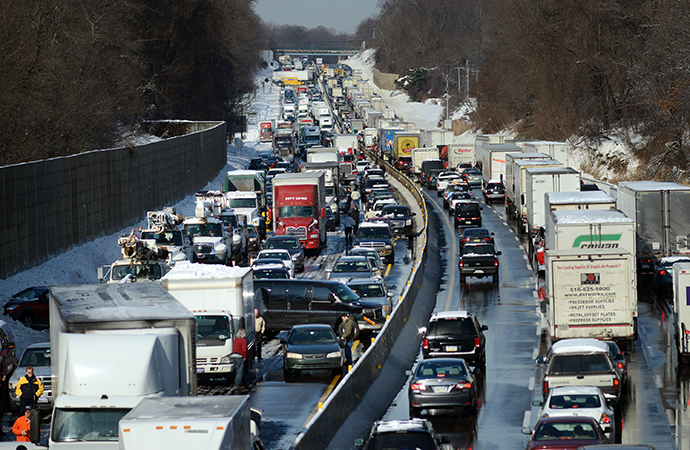 Despite the icy conditions, the Pennsylvania Turnpike Commission told Fox 29 that they had lifted the 45 mph ban early Friday morning. That decision could've led drivers to believe the roads were less hazardous than they really were.
"We just started seeing a lot of minor accidents, a lot of cars trying to brake but they couldn't brake in time," said reporter Jeremy Haas of NBC Philadelphia.
In addition to the road itself, glare from the sun could have also played a role in the crashes, potentially making it more difficult for drivers to react adequately.
NOTE: Turnpk rep Mimi Doyle suggests drivers get off at Ft Washington if traveling eastbound: http://t.co/Wmt6ld6WSnpic.twitter.com/autpw8ZKsA

— NBC10 Philadelphia (@NBCPhiladelphia) 14 февраля 2014
According to NBC, the Turnpike Commission enacted "Plan X" soon after the accidents occurred, which allows officials to shut down traffic on the turnpike and reroute traffic off of it. Although the eastbound lanes were the only ones in which accidents occurred, westbound traffic was also stopped periodically in order to let all emergency vehicles through.
Even so, after one hour, many emergency vehicles had not arrived at all the crash sites. At least 100 cars not involved in the pile-ups have been stranded on the turnpike as well. When Plan X is implemented, officials typically expect the turnpike to be shut down for hours.
#BREAKING: Major PA Turnpike multiple accidents, at least 50 vehicles, piled up behind semis: http://t.co/oSxtF7igO0pic.twitter.com/lpmGFBjhlR

— NBC10 Philadelphia (@NBCPhiladelphia) February 14, 2014
At least one car was overturned during the morning's events, while one tractor trailer was jackknifed by another vehicle. Speaking with Fox 29, motorist Steven Coney said he was only going 25 mph when he tried to brake, but his car slid out of control and made a 360 degree turn. He thought he was safe after that, but a tractor trailer then crashed into his vehicle.
"His back end slammed into my front windshield," Coney said. "I could've died."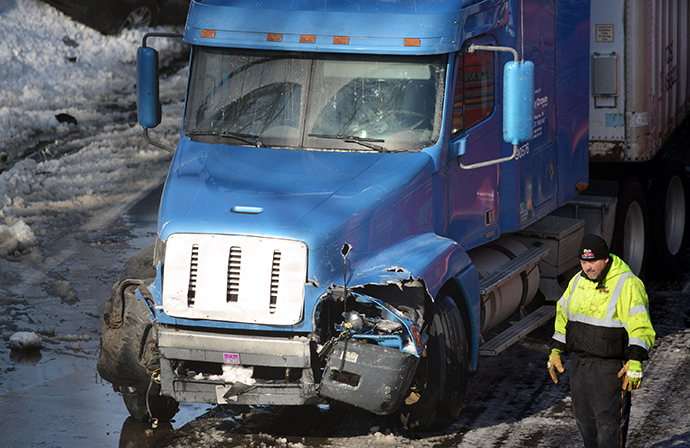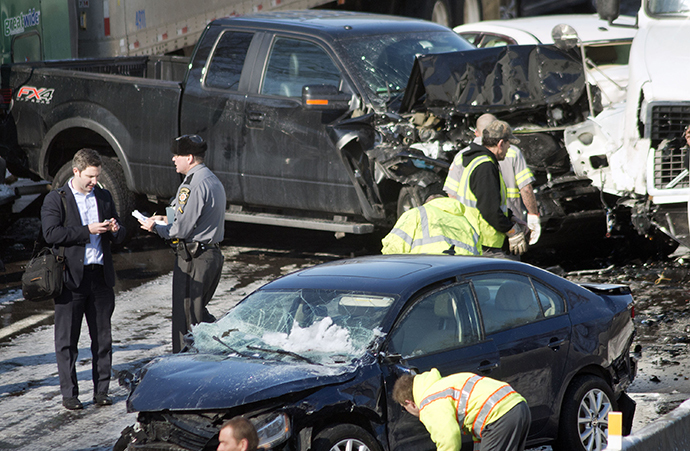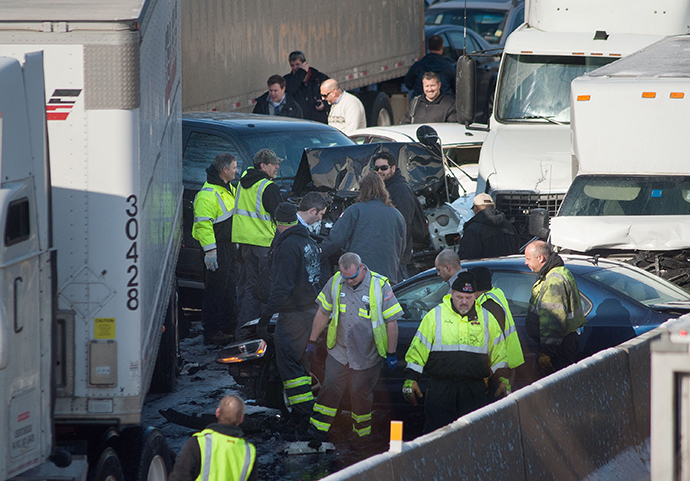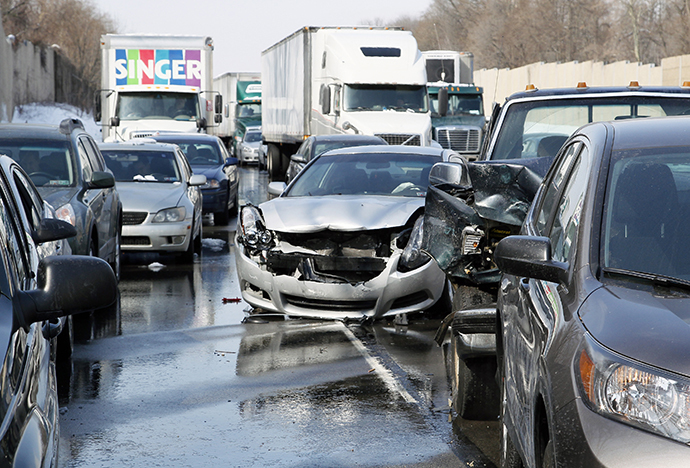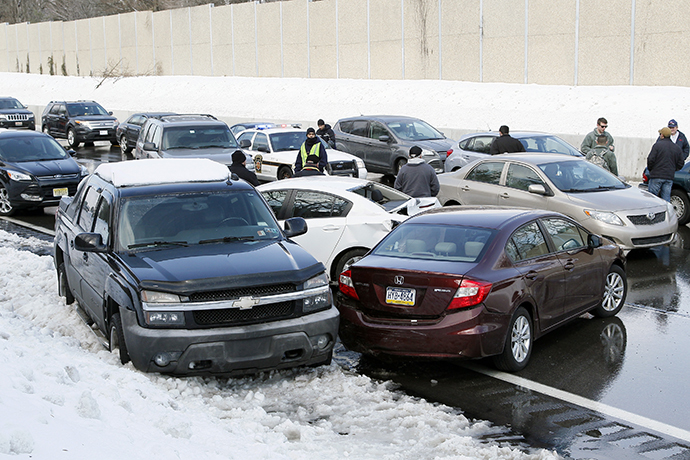 You can share this story on social media: