Cancer charity scams millions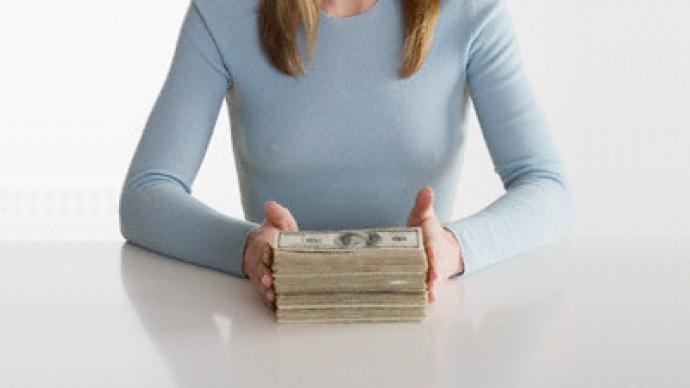 Charges against a supposed charity are being filed after bosses at the Coalition Against Breast Cancer spent allegedly only half a percent of the donations they received towards helping their cause.
The Long Island, NY-based group's directors — Andrew Smith, Debra Koppelman and Patricia Scott — are being accused of using donated funds as their "personal cashmachine," in the words of New York Attorney General Eric Schneiderman. Of the $1.4 million the CABC managed to raise in 2008, they only spent less than $400 on mammograms, Schneiderman says. On the other hand, the trio has taken more than $550,000 to put towards their annual salaries, and another $150,000 for pension funding and medical benefits.The formal charges against Smith, Scott and Loppelman allege that the group engaged in a scheme to defraud and violate the state's not-for-profit and charitable solicitation laws. The boss at a principle fundraiser of the CABA was also charged with these offenses.The lawsuit itself, a 42-page filing, says, "In short, [d]efendants have misused and wasted millions of charitable dollars that could have been used to treat and potentially save an untold number of breast cancer victims across this state and country."Speaking to FoxNews.com on Wednesday, however, an attorney for the group says that they intend on disputing the charges."Although far from a sham organization as falsely stated by the Attorney General, representatives of the organization and their legal counsel have been in discussions with the state's representatives for most of 2011 actively trying to address the issues raised by the state," reads a statement from attorney Greg Lam.In a statement, Schneiderman says that "This type of scam will not be tolerated in New York, and my office will continue its work to stop charities fraud and hold those who commit it accountable." He adds that "Instead of benefiting breast cancer victims and their families, millions of dollars were misused for personal benefit.""By using a charity as a personal cash machine, the Coalition Against Breast Cancer and Campaign Center shamelessly exploited New Yorkers' natural sympathies and generosity."Without hours of the lawsuit being publicized, the CABC's website went offline.
You can share this story on social media: