US college cancels classes over wave of on-campus hate speech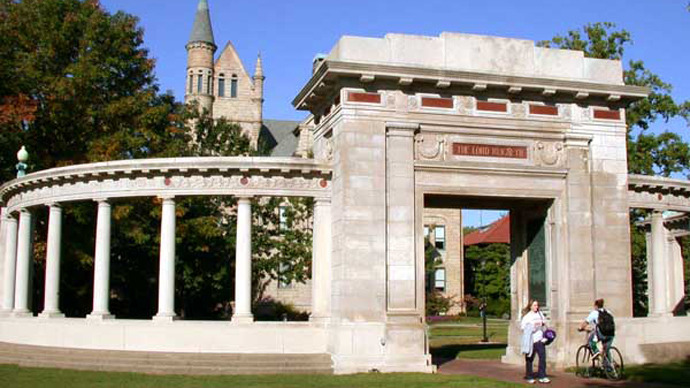 An American college famous for being the first to regularly admit women and African Americans canceled classes for a "Day of Solidarity" after anti-Semitic, homophobic and xenophobic vandalism began appearing on campus.
At least one person was also seen on Oberlin College's campus wearing a Ku Klux Klan-style outfit in February, which is Black History Month in the US. Numerous acts of vandalism targeted the college's black, Jewish and LGBT students, according to the Oberlin Review. It was the seventh racist incident at the school in February.

The school's newspaper cited a note at the campus LGBTQ Community Coordinator calling it the "Nigger + Faggot Center." Someone also wrote "Nigger Oven" on an elevator - along with numerous swastikas drawn in various places around campus.

After the reports of a student in Ku Klux Klan getup, Oberlin's administration had had enough, sending a message to the school community.

"This event, in addition to the series of other hate-related incidents on campus, has precipitated our decision to suspend formal classes and all non-essential activities for today, Monday, March 4, 2013, and gather for a series of discussions of the challenging issues that have faced our community in recent weeks," the statement read.
Oberlin had already scheduled an event later in the week to counter "racist, homophobic, and anti-Semitic messages spread anonymously around campus," the school's Officer of Communications said, but that event was moved to Monday, along with a Rally Against Hate.
As many as 460 students attended a February 13 demonstration in response to the vandalism, according to one student's count.

You can share this story on social media: