Countering extremists key task for law enforcers – Putin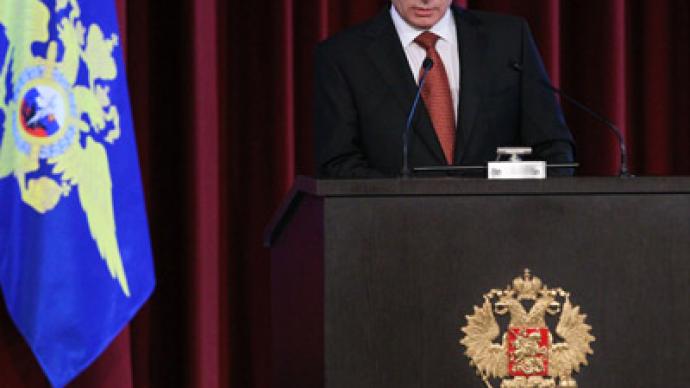 Political competition is an invariable condition for the development of the state, but it should be organized within the framework of law while every "extremist trick" must be punished, says President Vladimir Putin.
Activities of extremist organizations must be "most categorically suppressed," he underlined during a collegium meeting at the Interior Ministry on Friday. Addressing the participants, Putin said the immediate reaction should follow any manifestations of extremism, "be they coming from fans, nationalistic or radical opposing groups."He reminded that Russia has been reforming its political system and creating conditions for active political activities and competition. For instance, thanks to laws adopted within the past year, the number of parties has skyrocketed. At the same time, the end of 2012 was marked by anti-government rallies, some of which ended with violent clashes between protesters and police. "Political fighting, public discussions may be only in the framework of the law and the constitution, without breaching those, without undermining the bases of the state and society," Putin underlined. The state must guarantee rights and freedoms for all citizens, he went on."Therefore, I repeat – not a single extremist trick should escape with impunity." Putin reiterated that xenophobia and national or religious hatred pose a threat to Russia's integrity.
You can share this story on social media: