What deficit? California pays psychiatrists five times more than governor
Published time: 12 Dec, 2012 21:48
Edited time: 13 Dec, 2012 01:48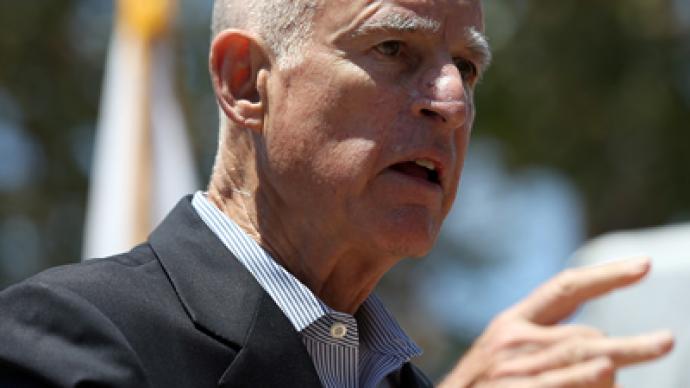 A psychiatrist in a California mental hospital is making $822,302 annually at the cost of taxpayers, which is five times more than the governor. He is among 16 state psychiatrists making more than $400,000 a year.
Mohammad Safi, a graduate of a medical school in Afghanistan, only worked at a California mental hospital for five years before his salary grew from $90,682 to $822,302, according to a report by Bloomberg News. The man was paid for an average of 17 hours a day, even though he did not work that many hours and took time off.
In an attempt to improve care for California inmates, state prisons raised their pay to tempt better psychiatrists to work for them – but at the expense of the taxpayers.
While only one psychiatrist in the 11 most populous US states made more than $400,000 annually, 16 California psychiatrists are now able to become millionaires in a short time. Safi's annual salary is nearly five times more than that of California Governor Jerry Brown.
"I made so much because I work a lot," Safi said in an interview with Bloomberg. But the psychiatrist is now under investigation and was put on administrative leave in July for receiving pay for hours during which he did not work.
Jeffrey Sonnenfeld, senior associate dean at the Yale University School of Management, said the shockingly high salaries are unusual and a cause of a payroll system that is chronically mismanaged.
"Even though this all took place in California, such apparent recklessness is almost too over the top for Hollywood," he said. "These irresponsible public officials have artificially constrained the market with an unnaturally limited supply pool, either due to laziness, incompetence, corruption or all of the above."
California state prisons initially began hiring more qualified psychiatrists at a higher cost after the state was sued over its mental-health care in 2007. Two suicides occurred at California prisons lacking good psychiatrists within three months of each other, and the family of one suicide victim filed a lawsuit for nearly $1 million.
Good psychiatrists often quit their jobs at the prisons for higher-paying jobs. When a psychiatrist wanted to leave their job after 2007, California state prisons tempted them into staying by offering drastic salary increases.
"The psychiatrists were working with the same patients, just in different systems, and followed the higher salaries, putting the systems in conflict," Stephen Mayberg, head of California's mental health department in 2007, told Bloomberg. "We tried to make sure the systems weren't competitive with each other after that."
Nationwide, there is a shortage of psychiatrists, making it easy for the doctors to leave low-paying jobs for better ones. Many of the highest-paid psychiatrists are foreign-trained.
But the high demand for good psychiatrists has hit taxpayers the hardest. If Safi's salary continues to increase at the same rate it has risen in the past six years, he could be making more than a million dollars a year – far surpassing the salaries of any California state officials, including the governor.