California governor vetoes privacy bill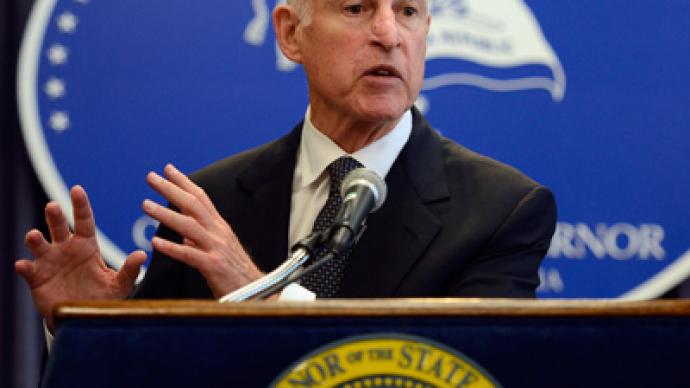 California Governor Jerry Brown has vetoed legislation intended to protect the privacy of the state's citizens, snuffing a bill that would have required law enforcement agents to get a search warrant before obtaining location-tracking information.
Gov. Brown returned Senate Bill 1434 to state lawmakers without his signature on Sunday, instead explaining in a one-paragraph statement that he was "not convinced" that State Senator Mark Leno (D-San Francisco) had found a way to strike "the right balance between the operational needs of law enforcement and individual expectation of privacy" through his proposed law (.pdf).Sen. Leno (D-San Francisco) had touted the bill as being a roadblock that would keep the government from going crazy with a trove of personally-identifiable location that could otherwise be handed over to them by third-party providers with ease. Instead, Sen. Leno proposed through SB 1434 that law enforcement agents and other government entities be required to obtain a valid search warrant by a duly authorized magistrate in order to access location-specific information submitted or received by electronic devices, such as smart phones and tablets."California consumers are rightfully concerned about mobile privacy and the rate at which their location information is being shared with law enforcement," Sen. Leno said when he first introduced the bill before his colleagues. It went on to gain the approval of both the American Civil Liberties Union and the Electronic Frontier Foundation, as well as the signatures of 1,300 concerned Californians."Police shouldn't be able to get your sensitive location data – information that can reveal your religion, health, hobbies, and politics – on a whim," the Electronic Frontier Foundation announced earlier this year in a press release that accompanied their endorsement of Sen. Leno's proposed legislation. "We can't have police making decisions about who to track without any oversight – yet that's exactly what's happening." The EFF wrote. "New data from the ACLU shows that law enforcement agencies across the country are collecting location data without a warrant or any court approval. Maybe these investigations are legitimate, or maybe in some cases police officers just have a bone to pick with a local resident. We can't be sure that police aren't abusing location tracking unless we require them to get a warrant. That's why the bill also includes a reporting requirement, so we can keep track of who is getting this information and how often it's being requested."On Sunday, Gov. Brown shot down that case, writing, "It may be that legislation action is needed to keep the law current in our rapidly evolving electronic age," but SB 1434, he said, wasn't it.The EFF notes that almost exactly one year earlier, Gov. Brown vetoed SB 914, a proposed bill that would have forced state police officers to obtain a warrant before combing through the contents of a suspect's cell phone. "This measure would overturn a California Supreme Court decision that held that police officers can lawfully search the cell phones of people who they arrest," Gov. Brown wrote last year. "The courts are better suited to resolve the complex and case-specific issues relating to constitutional search-and-seizure protections," he added, acknowledging that he would not be signing that bill into law either.
You can share this story on social media: