California prisons sterilized female inmates without permission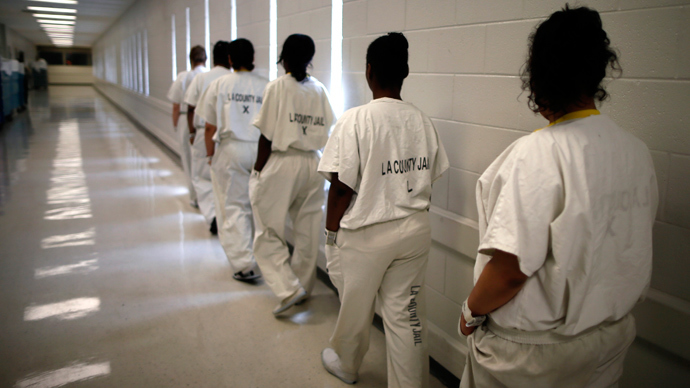 Prison doctors in California sterilized nearly 150 female inmates during the course of four years without ever obtaining proper approval from the state, a new investigation reveals.
According to The Center for Investigative Reporting, at least 148 women at a pair of state penitentiaries received tubal litigations during the period of 2006 through 2010, yet officials in charge of authorizing those surgeries neglected to sign off in approval.
Since 1994, the sterilization surgery has required the signature of a medical official from the state capital for each and every instance. According to documents obtained by journalists, however, no such records exist.
Dr. Ricki Barnett, the physician who tracks medical services and costs for the California Prison Health Care Receivership Corp, told the Center that the health care committee responsible for authorizing those surgeries have not seen a single request.
The papers obtained by the investigators suggest something much to the contrary, though, with records indicating that physicians contracted by the state earned $147,460 in local funds to perform those surgeries between 1997 and 2010.
Dr. Daun Martin, the top medical manager in charge of Chowchilla, California's Valley State Prison from 2005 through 2008, added that she never authorized a single tubal litigation during her tenure at the penitentiary. State contracts suggest at least 60 of those surgeries were performed during that span, though, with state procedures apparently sidestepped in order to sterilize women without the proper paperwork ever being filed at both Valley State and the California Institution for Women in Corona.
Martin said she and OB-GYN Dr. James Heinrich began looking for ways around the restrictions after researching state procedures, and often relied on recommending inmates go under the knife by way of citing the surgery a "medical emergency." According to both doctors, they believed that the restrictions that kept inmates from undergoing tubal litigation procedures were unfair, and that finding a way around was at the best interest of the inmates.
"I'm sure that on a couple of occasions, (Heinrich) brought an issue to me saying, 'Mary Smith is having a medical emergency' kind of thing, 'and we ought to have a tubal ligation. She's got six kids. Can we do it?'" Martin said. "And I said, 'Well, if you document it as a medical emergency, perhaps.' "
Corey G. Johnson, a journalist with The Center for Investigative Reporting, notes in the report that "since 1994 the procedure has required approval from top medical officials in Sacramento on a case-by-case basis." Records obtained by Johnson show that the California Prison Health Care Receivership Corp was aware of the sterilizations, although they were not authorized.
"Everybody was operating on the fact that this was a perfectly reasonable thing to do," added the CPHCRC's Barnett.
In addition to the 148 inmates identified by the journalists, "perhaps 100 more" may have received tubal litigations since the late 90s without prison officials and contracted doctors following the proper procedures.
Christina Cordero, a 34-year-old former inmate who spent two years in prison for auto robbery, told investigators that the OB-GYN at Valley State Prison in Chowchilla, CA pressured her several times to have her tubes tied.
"As soon as he found out that I had five kids, he suggested that I look into getting it done. The closer I got to my due date, the more he talked about it," she told the center. "He made me feel like a bad mother if I didn't do it."
Other witnesses say the prison seemed to single out women who have experienced multiple pregnancies.
"I was like, 'Oh my God, that's not right,'" fellow former Valley State inmate Crystal Nguyen, 28, told investigators. "Do they think they're animals, and they don't want them to breed anymore?"
Heinrich, the former Valley State OB-GYN, told The Center for Investigative Journalism that the state likely saved money in the long run by recommending the surgeries, and disputes claims that doctors ever coerced inmates into getting the procedure.
"Over a 10-year period, that isn't a huge amount of money," Heinrich said, "compared to what you save in welfare paying for these unwanted children – as they procreated more."
You can share this story on social media: