Thousands evacuated as huge wildfires roar uncontained in California, New Mexico (PHOTOS)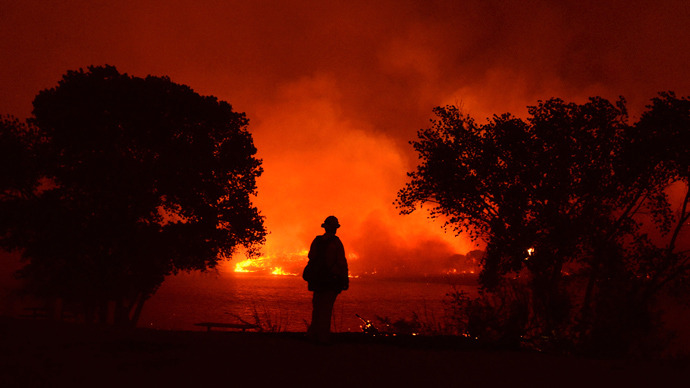 Some 2,000 homes have been evacuated in Southern California as firefighters struggle to contain tens of thousands of acres of wildfire amid extremely hot, dry and windy weather. Two major blazes in New Mexico have also spiraled out of control.
The Powerhouse Fire, which broke out near a Santa Clarita hydroelectric plant in the Los Angeles County on Thursday, has more than tripled in size overnight. A total of 2,100 personnel are now fighting the fire, with air tankers and helicopters deployed to the scene.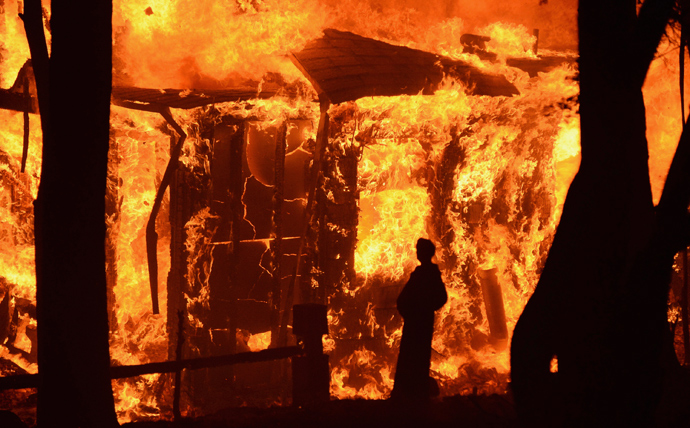 At least 19,500 acres are ablaze in Angeles National Forest, and only 20 per cent has been contained so far, a report by USFS Fire-California published on InciWeb says. The report notes "rapid rates of spread with a high resistance to control efforts" and "critically dry fuels."
#PowerhouseFire @angeles_nf 19,500 acres 20% cont'd inciweb.nwcg.gov/incident/3399/

— USFS Fire-California (@R5_Fire_News) June 2, 2013
"The weather played a huge role in this fire," the US Forest Service spokesman Ron Ashdale said, as quoted by USA Today. "Normally a fire will lay down a bit overnight and you can get some containment. This one kept roaring."
The fire has already destroyed six homes and damaged nine other buildings, the USFS spokesman Lee Bentley said, according to NBC. Residents of Lake Hughes and Lake Elizabeth communities were forced to pack their belongings and flee the fire late Saturday.
"It's got its own mind," Bentley said, speaking of the Powerhouse Fire. "Unstable air … no set pattern. We want to get a handle on this thing as quickly as we can," he added, with officials hoping to have the blaze fully contained by Wednesday.
At least three firefighters have reportedly been injured while trying to extinguish the powerful blaze.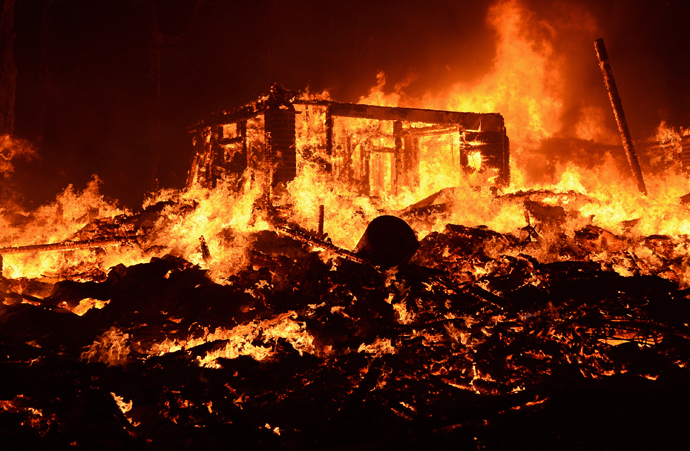 Meanwhile in New Mexico, there are two large wildfires burning in similarly unpromising weather conditions.
The Tres Lagunas Fire has scorched some 6,200 acres of the Santa Fe National forest near Santa Fe, while another 1,200 acres are ablaze in the Thompson Ridge fire at the Valles Caldera National Preserve.
Officials asked residents of about 150 homes to evacuate, and those staying in several summer campgrounds had to flee the area as well.

Thick smoke has covered nearby areas, including Santa Fe and Las Vegas, New Mexico. The state Department of Health asked the residents to avoid prolonged or physical activity outdoors.

The New Mexico fires have only partly been contained so far, although the high winds have calmed down, allowing firefighters to use helicopters and tanker airplanes.
The causes of the fires are yet to be investigated, although the Tres Lobos blaze is said to have been sparked by a downed power line, the Santa Fe New Mexican reports.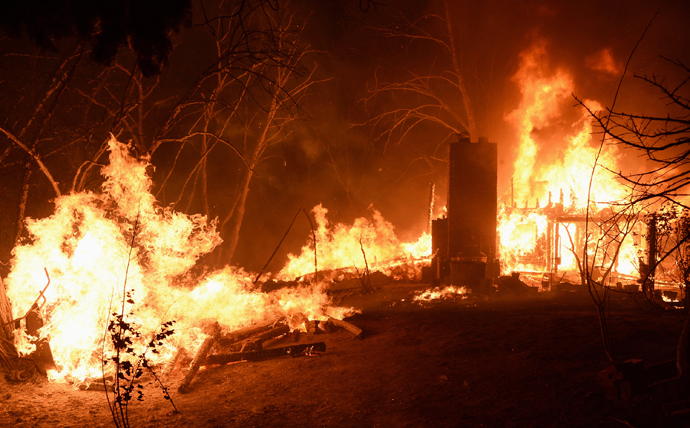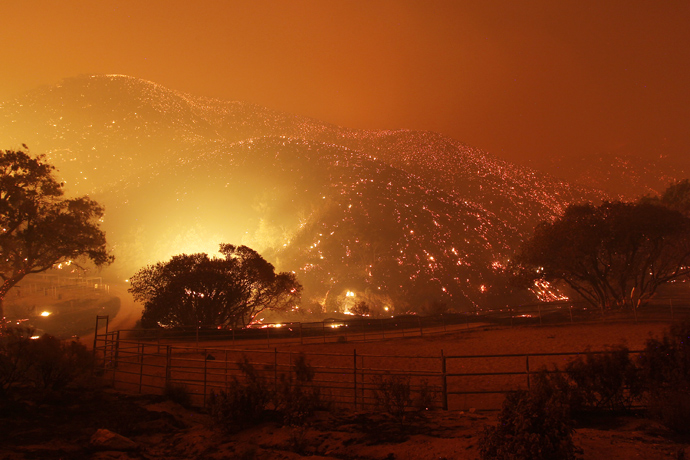 You can share this story on social media: