Freedom of speech? College student stopped from handing out copies of the Constitution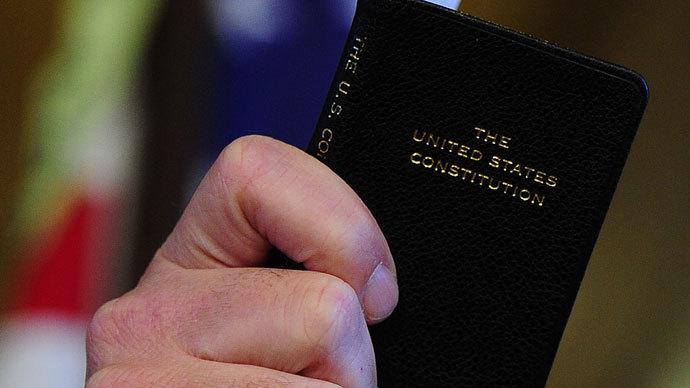 A college student from California is making waves this week after being told he couldn't pass out copies of the United States Constitution on campus.
Robert Van Tuinen, 25, was attempting to hand out complimentary copies of the US Constitution at Modesto Junior College in central California on Tuesday when a police officer informed him that he could only distribute pamphlets on campus if done from within a designated free-speech area that requires weeks of notice to reserve.
"Anytime anything is being passed out it has to be… you have to go through the Student Development office," said the officer.
"Don't I have free speech, sir?" Van Tuinen responded, clutching copies of the Constitution.
"But do you know what this is?" he asked. "What are the rules? Why are the rules tied to my free speech?"

When the student said he wanted to start a group named Young Americans for Liberty, the officer said, "That's fine, but if you're going to start an organization like that you have to go through the rigamarole."

Van Tuinen raised his objections with the officer and recorded video of the confrontation, as well as an impromptu meeting shortly after with a campus administrator, who told the student there is "a time, place and manner" restriction when it comes to distributing material on campus. The earliest he could be allowed to demonstrate "in front of the student center, in that little cement area" would be September 20, she told him, and at one point dismissively said "you really don't need to keep going on."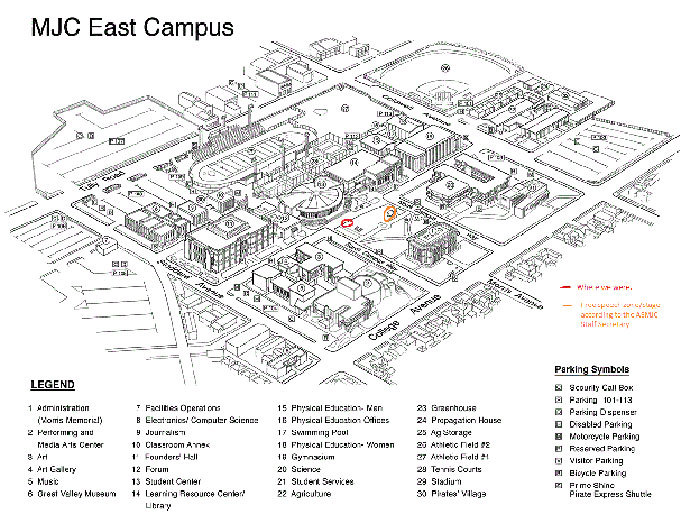 The video of the incident has since been widely shared across the Web in the days since and has garnered Van Tuinen the support of the Foundation for Individual Rights in Education, or FIRE.
"Watching the video is a combination of depressing and nauseating, to see what rigamarole students have to go through just to express themselves on campus," Robert Shibley, senior vice president FIRE, said to Fox News.
In an official statement, Shibley wrote that the incident "should send a chill down the spine of every America."
"Virtually everything that Modesto Junior College could do wrong, it did do wrong," Shibley said. "It sent police to enforce an unconstitutional rule, said that students could not freely distribute literature, placed a waiting period on free speech, produced an artificial scarcity of room for free speech with a tiny 'free speech area' and limited the number of speakers on campus to two at a time. This was outrageous from start to finish. Every single person at Modesto responsible for enforcing this policy should have known better."
"Passing out flyers outdoors is one of the most Constitutionally-protected activities there is," he added to The Daily Caller. "Every single person enforcing this should have realized something was wrong."
Lisa Hoile, a public relations officer at the community college, told Fox that students are asked to pass out materials only in certain areas in order to avoid disrupting campus operations, but said, "In the case of the YouTube video, it does not appear that the student was disrupting the orderly operations of the college and therefore we are looking into the incident."
The incident occurred on Sept. 17 — 226 years to the day after the Constitution was signed in Philadelphia, Pennsylvania.
You can share this story on social media: