California bill proposes enabling 'kill switches' on smartphones by 2015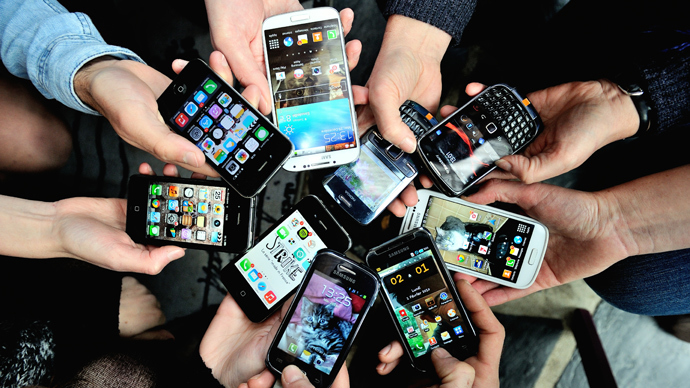 The state of California has introduced a bill that would require mobile devices to have a 'kill switch' which would render them inoperable and impossible to reset if stolen.
If passed, Senate Bill 962 would require every smartphone sold in or shipped to California to have the mechanism installed by as early as January 2015, with smartphone manufacturers given until June of this year to come up with solutions for integrating the technology into their devices.
State Senator Mark Leno, San Francisco Attorney George Gascon, and other officials and law enforcement officers co-authored the document in hopes that the wireless industry would wake up to the realities of unusually high phone theft statistics in California, AP reported.
Mobile phone theft accounts for almost one in three US robberies, according to the Federal Communications Commission. The rates are even higher in California, accounting for 60 percent of thefts in San Francisco and 75 percent in nearby Oakland.
San Francisco Police Chief Greg Suhr spoke to AP, saying he couldn't "imagine someone would vote against" the bill in California, which is considered to be the "technological hub of the world." Gascon said he sees no reason to reject the law either, citing the $7.8 billion already being spent on selling phone loss and theft insurance. He thinks the law is the next logical step.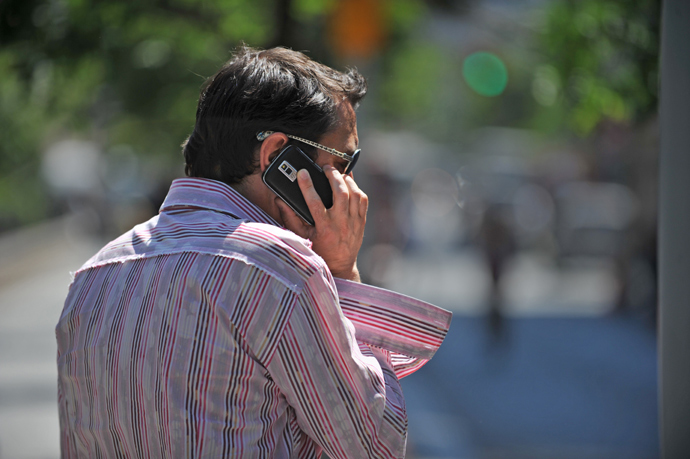 As Leno put it, the wireless industry has a choice – "They can either be a part of the problem or part of the solution, especially when there is one readily available."
Despite the levels of money spent on selling insurance on mobile devices, Gascon stressed that the industry must take action to end the victimization of its customers.
"This is one of the areas in the criminal justice system where a technological solution can make a tremendous difference, so there's absolutely no argument other than profit," he stated.
In practical terms, Bill 962 allows customers to disable the kill switch once the technology is up and running. However, network providers are forbidden from coercing or encouraging them to do it. Doing so would risk a $500-$2,500 fine for companies, Technewsworld.com reported.
The proposal is not new. Samsung already pitched the idea last year, but major network providers rejected the idea. Apple's iOS 7, released only a couple months ago, already has a feature preventing thieves from turning off the 'find my phone' feature on their iPhones.
There are also those who do not see the legislation as a cure-all solution, on the grounds that a permanent kill switch seriously risks exposing the phone to hacker attacks, including ones that target not only consumer phones, but those belonging to US government officials.
CTIA, The Wireless Association, wants to develop an integral solution. Their phone theft database is the start of one, they think. It seeks to eliminate the market for trading in stolen cell phones.
"These 3G and 4G/LTE databases, which blacklist stolen phones and prevent them from being reactivated, are part of the solution," said a statement by Michael Altschul, the organization's vice president. But in order to work as intended, "we need more international carriers and countries to participate to help remove the aftermarket abroad for these trafficked devices."
"CTIA and its member companies moved as quickly as possible to work with the FCC, law enforcement officials from major cities and other policymakers to develop the proactive, multifaceted approach of databases, technology, consumer education, legislation and international partnerships to remove the aftermarket for stolen phones," Altschul told the E-Commerce Times.
In short, some professionals in the industry believe the bill to be currently "unenforceable," because it has been slow to incorporate all the necessary factors needed for it to really work. However, the bill is not predicted to solve other issues, like the violence involved with theft or the real motives behind such instances.
Director at ABI Research, Jeff Orr, told the E-Commerce Times that he does not "believe the kill switch will remove the motivation behind the thefts."
You can share this story on social media: