California Democrats write marijuana legalization into party platform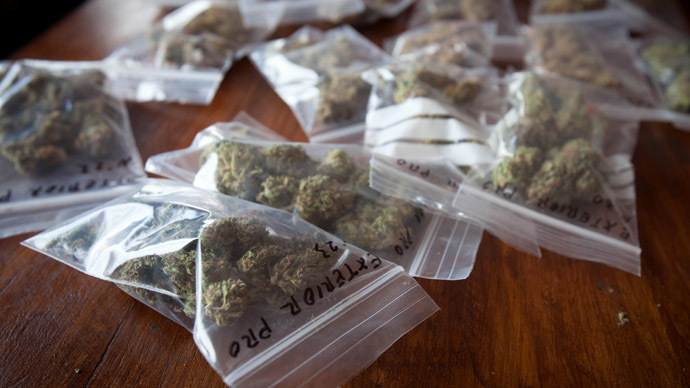 California Democrats voted overwhelmingly to add marijuana legalization to the state party's official platform on Sunday, marking a shift from current Gov. Jerry Brown's own position on the drug.
According to the Sacramento Bee, the issue was approved by a near-unanimous voice vote at the party's annual convention in California. As a result, the party platform for state Democrats will officially support "the legalization, regulation and taxation of pot in a manner similar to that of tobacco or alcohol."
Despite the move, however, the issue is not expected to be put up for a vote during the 2014 midterms. Instead, advocates have decided to wait until 2016, when a larger percentage of the population is engaged with the national election and when more money could be spent to push messages.
Speaking out in support of legalization, California's Lt. Gov. Gavin Newsom said the state has fallen behind public opinion since it first voted to approve medical marijuana, and the time has come to take the next step forward.
"It's time for all of us to step up and step in and lead once again in California, just as we did in 1996. We did just that with medical marijuana," he told convention attendees on Saturday, according to the Huffington Post. "But for almost 20 years now, we've sat back admiring our accomplishment while the world, the nation, and states like Colorado and Washington have passed us by. ... It's time to legalize, it's time to tax, it's time to regulate marijuana for adults in California."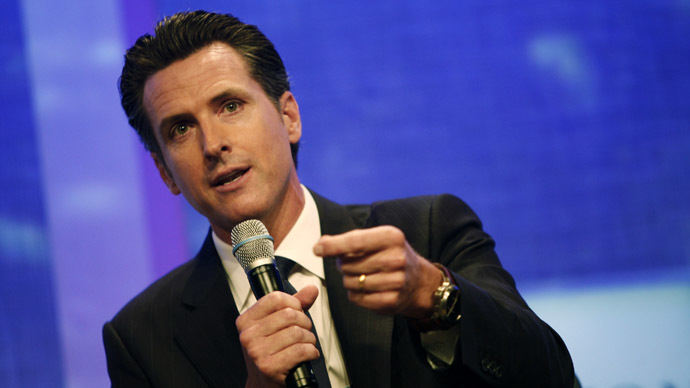 Colorado and Washington both voted to legalize recreational marijuana use in 2012, becoming the first two states in the US to do so.
Newsom's comments, meanwhile, certainly fall in line with shifts in public opinion. According to a Public Polling Institute of California survey released in late 2013, 55 percent of residents support legalizing marijuana. Of that number, 47 percent support legalization with restrictions similar to those levied on alcohol, while 8 percent favor allowing anyone to purchase the drug.
Widespread support aside, Gov. Jerry Brown does not seem to agree with the state Democratic party at large. Speaking on NBC's "Meet the Press" in early March, Brown said he was concerned with the consequences of allowing anyone to purchase and smoke pot.
"The problem with anything, a certain amount is okay," he said, according to the Huffington Post. "But there is a tendency to go to extremes. And all of a sudden, if there's advertising and legitimacy, how many people can get stoned and still have a great state or a great nation? The world's pretty dangerous, very competitive. I think we need to stay alert, if not 24 hours a day, more than some of the potheads might be able to put together."
Outside of California, other states are also considering legalizing recreational pot use. As RT reported previously, Alaska is set to vote on the issue this August, while Oregon and Washington, DC, are also considering similar measures.
Last April, a nationwide Pew poll found marijuana supporters gaining steam, with a majority of Americans supporting legalization for the first time in the survey's history.
You can share this story on social media: