Federal regulators tell Bitcoin mint to shut down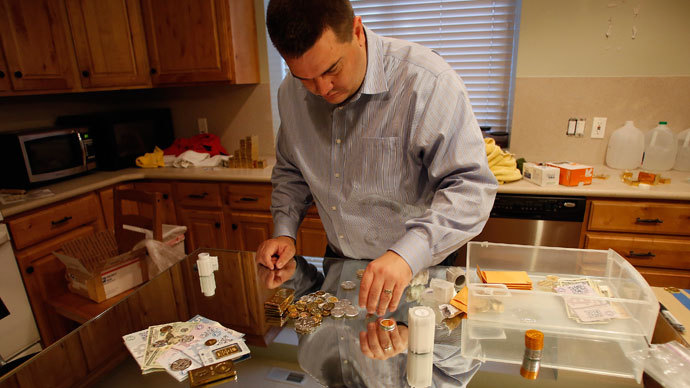 The United States government hasn't decided on the legality of Bitcoin just yet, but federal regulator have determined that a Utah man must stop mining and selling physical copies of the crypto-currency to online customers.
Mike Caldwell of Sandy, UT has for years been offering a novelty of sorts for sale over the internet. In exchange for a nominal fee, he'll hand-mint personalized, tangible Bitcoins that are then shipped around the world and used for online transactions. Each coin is protected by several levers of security, including a touch-sensitive hologram, and Caldwell says he's minted the equivalent of around $82 million dollars' worth of the items.
Production of his "Casascius" physical Bitcoin has been recently brought to a halt, however, after Caldwell received a letter from the Department of the Treasury's Financial Crimes Enforcement Network, or FINCEN. He announced on his website in late November that he had suspended taking orders "pending resolution of some concerns I have as to regulatory issues," and now two weeks later he's opened up and admitted that his Bitcoin business is the latest to be busted by federal regulators.
"They considered my activity to be money transmitting," he told Wired's Robert McMillan of the FINCEN letter, and the Treasury insists that such activity adhere to certain regulations.
Caldwell isn't convinced he's doing that, though, and isn't sure what the future holds for the Casascius coin.
The coins are made in Caldwell's Sandy residents and are crafted from real metal. The 1 BTC item, worth around $863 as of this writing, is minted from solid brass and weighs around an ounce. He had been up until now selling other denominations as well, including the 25 BTC version electroplated with gold.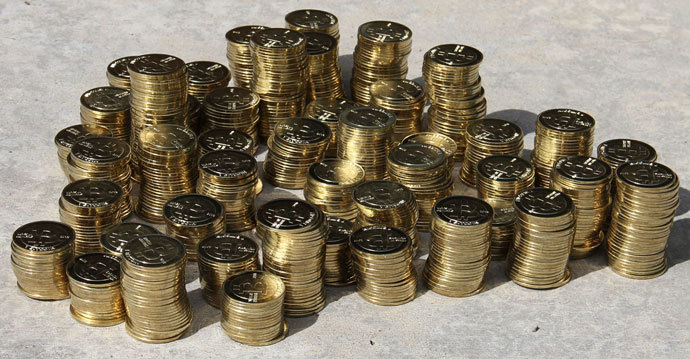 "Each Casascius Bitcoin is a collectible coin backed by real Bitcoins embedded inside," his website still reads. "Each piece has its own Bitcoin address and a redeemable 'private key' on the inside, underneath the hologram." That key is accessed with a unique 8-digit code printed on the outside of each coin
"In order to redeem the BTC kept on the coin, you simply enter the physical coin's 8-digit code into your Bitcoin client of choice," Geek.com's James Plafke explained earlier this year. "Considering the value of the Bitcoin is stored on the card embedded within the coin and not upheld by the coin itself, if you remove funds from the coin, your shiny 25 BTC coin won't be worth 25 BTC anymore."
Therein lies part of Caldwell's argument. He told Wired that he doesn't take any sort of fiat currency, including the US dollar, from Casascius customers, and essentially offers just a practically worthless piece of metal whose value exists only online. His whole transaction process is rather primitive, as well: someone pays him in Bitcoin for the order, and then he mints the coin and ships it through the US Postal Service. And because there's no bank account linked to his business, there's no dollars to seize, either.
Caldwell was making around $50 off of each of his coins, but has suspended operations until he figures out how to handle the feds.
"It's possible," he told Wired of exiting the Bitcoin business. "I haven't come to a final conclusion,"
In the meantime, he said he's spent $5,000 worth of legal fees in just two weeks trying to figure out how not to trample on the toes of the Treasury.
And as far as the other branches of government go, the consensus for now is that buying and selling with Bitcoin isn't necessarily breaking any laws. The Department of Justice said Bitcoins can be "legal means of exchange" during a Senate committee hearing last month, and Federal Reserve Chairman Ben Bernanke said the central bank "does not necessarily have authority to directly supervise or regulate these innovations or the entities that provide them to the market."
You can share this story on social media: