BP to pay $19.5 million settlement in mine pollution case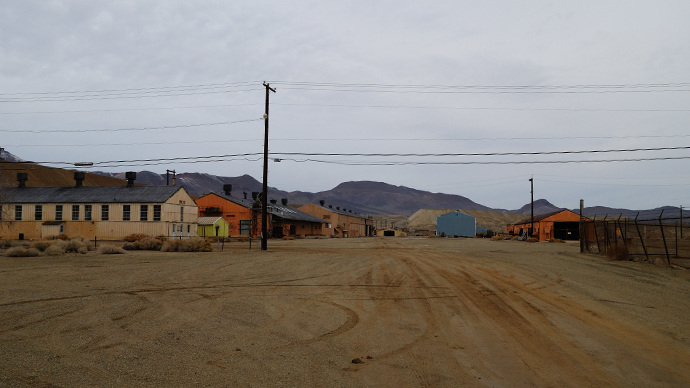 Nevada residents have been awarded up to a $19.5 million settlement in a class action case that accused a parent company of BP America of leaking toxic chemicals into the soil for decades and covering up the extent of contamination from an abandoned mine.
In a legal battle Atlantic Richfield Co. and its parent BP America Inc. have acknowledged no wrongdoing under the settlement agreement. Both businesses agreed to reimburse $7 million in property damages and $900,000 to a medical monitoring fund. It is also estimated that the cost of extending city water supplies to about 200 residents will cost the companies between $6.5 million and $12.5 million. The agreement also calls for $2.6 million in attorney fees who represented around 700 past and presents rural residents surrounding the old Anaconda mine.

In 2011, about a dozen families filed a class-action suit with the US District Court in Reno claiming that firms "intentionally and negligently" covered the extent of uranium, arsenic and other pollutants seeping into the soil and drinking water from an old mine covering 6 square miles. The law suit said that residents surrounding Yerington, Nevada, are fighting for environmental clean-up, medical help, and financial relief.

The Anaconda Copper Mine started working in 1918, under the name Empire Nevada Mine. In 1953 the business was purchased by the Anaconda Copper Company, which managed the mine until it was taken over by Atlantic Richfield Company and BP in 1977.  All activities were shut down in 1982 due to economic factors such as a lower priced foreign imports, low copper prices and declining grade and resources. At its peak, Anaconda produced about 360 million tons of ore and about 15 million tons of waste.

"Groundwater pumping out of the pit stopped when Anaconda operations ceased, resulting in the 180-acre Pit Lake. It is about one mile long, 800 feet deep with 500 feet of water, and contains around 40,000 acre-feet of water which increases at the rate of 10 feet/year," US environmental protection agencies says.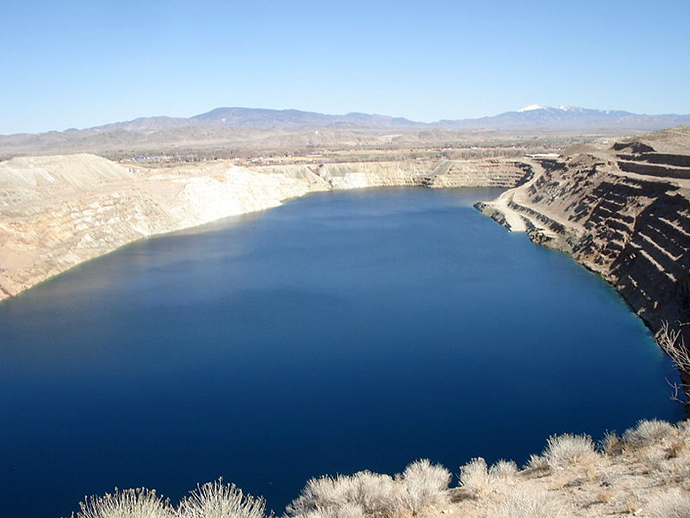 The contamination was first discovered shortly after the mine closed by the US Geological Survey (USGS). Further probes led by the US Department of Interior revealed that groundwater was contaminated.  By the 1980's, the Nevada Division of Environmental Protection (NDEP) requested Atlantic Richfield Company start a clean-up process. Since 1985 the company has been making efforts to remove the waste material, the process has been time consuming.  

The last probe by the US Environmental Protection Agency carried out in 2009 revealed that 79 percent of the wells tested of the copper mine have dangerous levels of uranium and arsenic, making the water unsafe to drink. Testing also revealed that the level of uranium at some wells reached 10 times the legal drinking water standard. At the mine site itself, wells tested more than 100 times the standard or as high as 3.4 milligrams per liter.

Consumption of such water is unsafe for humans and long-term exposure can cause cancer and kidneys damage.

Following the government assessment of pollution levels, ARCO, a subsidiary of BP, in 2009 committed to spending $10.2 million for future and past clean-up work done by EPA since 2000.

During the mine's long history, government agencies were also accused of covering up the extent of the contamination as US Environmental Protection Agency assumed control of the contaminated property under its Superfund program after the abandonment of the site by the last owner in 2000.

A US Labor Department review panel in 2008 upheld Earle Dixon's claim, a former mine clean-up supervisor, who accused the US Bureau of Land Management of illegally firing him in 2004 for speaking out about environmental and health dangers in defiance of local politicians who tried to silence him.

Prior to the settlement BP and its subsidiary Atlantic Richfield insisted that the uranium in the water was not tied to the mine. They claimed that high concentrations of pollutants were due to a naturally occurring phenomenon beneath Nevada's mineral mountains.

BP America welcomed Wednesday's settlement calling it "fair and reasonable."

"It delivers a good outcome for the community by guaranteeing the availability of a reliable, clean source of drinking water by connecting residents to the city water supply, and furthers the company's interests toward achieving a final resolution of groundwater concerns in the area without the cost and distraction of further litigation," the oil giant said in an email to AP.

The community has also welcomed the award. "We are so pleased," said Peggy Pauly, whose property borders the mine. "It was a long ordeal, but it was worth it," Pauly said adding, "residents wish we had never had to deal with any of this."

"This was a small community taking on a big corporation in a mining town over mining pollution — an imposing challenge," said Steven German, co-counsel for the plaintiffs.