BP looks to minimize liability from 2010 Gulf spill, citing 'irreparable injustices'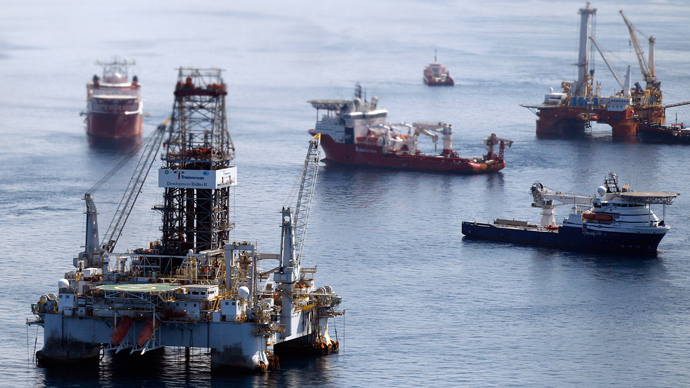 Oil giant BP is looking to reduce its liability by billions of dollars in its massive 2010 spill in the Gulf of Mexico, pointing to what it claims is a coordinated effort by Gulf-area businesses and residents to exaggerate and even make up damage claims.
The federal government currently estimates that 4.9 million barrels of crude oil were discharged following the explosion of the Deepwater Horizon rig, which was pumping oil out of BP's Macondo well over a mile below the surface 50 miles off the coast of Louisiana, with a total of 4.1 million barrels entering the Gulf.

However, in a report released last month, an expert on BP's payroll asserts that only 3.26 million barrels of oil were discharged by the blown-out well, releasing 2.46 million barrels into the surrounding water, reports Fuelfix.

According to the government's present calculation, BP is facing Clean Water Act fines to the tune of $17.6 billion, assuming that the company is found grossly negligent by a district court. If BP's newest calculations are accepted instead, the company's maximum exposure would fall to $10.6 billion. BP made $11.8 billion in profits on $388.3 billion in revenue last year.

The latest move by BP comes at a time when the company is also disputing settlement claims made by Gulf businesses, telling a federal appeals court that it was incurring losses due to exaggerated and at times fictitious damage claims.

Last week, BP attorney Theodore Olson told an appeals court that "irreparable injustices" were taking place, and warned of the "hemorrhaging of possibly billions of dollars" due to a miscalculation of business losses made by the administrator of a multi-billion dollar settlement reached in 2012.

On Tuesday attorneys for BP asked US District Judge Carl Barbier to place a preliminary injunction to suspend payments on private claims until an investigation into alleged misconduct by the office overseeing the payment program was completed.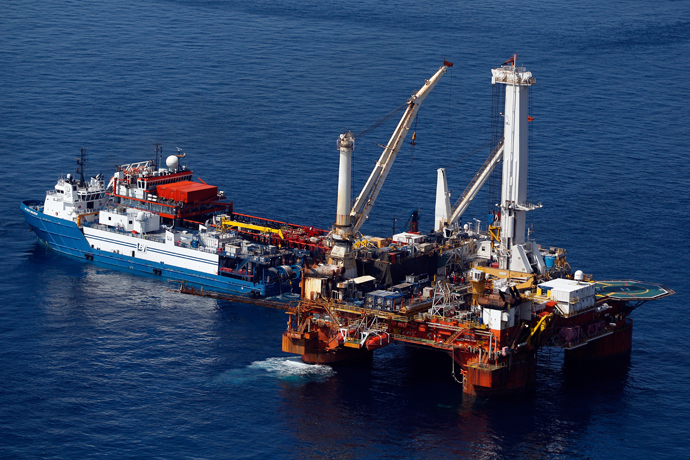 That request came a day after BP launched a hotline for tips on allegations of fraud in connection to the claims program. In June, the oil company placed full-page ads in The New York Times, The Wall Street Journal and The Washington Post accusing "trial lawyers and some politicians" of encouraging claims for inflated or fictitious damages caused by the Gulf oil spill.

"Whatever you think about BP, we can all agree that it's wrong for anyone to take money they don't deserve," the ad read. "And it's unfair to everyone in the Gulf — commercial fishermen, restaurant and hotel owners, and all the other hard-working people who've filed legitimate claims for real losses."

In seeking to curtail what it believes to be unfair individual claims, BP is aiming to cap what is currently an incalculable amount of money as the 2012 settlement did not cap the total settlements, and the administrator of the program can continue accepting new claims until April of next year.

So far, nearly $4 billion has been paid out over 44,000 eligible claims, reports The New York Times. BP originally believed that compensation to Gulf businesses would run it $7.8 billion, but has increased that estimate to $8.2 billion.

Though BP has been forced to divest itself of some of its assets since the almost ruinous 2010 spill, between 2010 and 2012 its sale of oil and gas fields raised about $38 billion, and as of March the company reported some $28 billion in cash.

In September a federal court will determine how much oil was spilled in the three months that it took to cap the Macondo well, determining what fines BP will face under the penalties of the Clean Water Act.

Though the oil giant now argues that the chemical dispersants it used on the Gulf spill prevented oil from reaching the surface, a 2012 study published in the scientific journal Environmental Pollution found that the use of the Corexit 9500A dispersant agent, when mixed with oil, made the resulting mixture 52 times more toxic to the surrounding environment.
Томас Каллахан

You can share this story on social media: