No arrests in Boston Marathon bombing investigation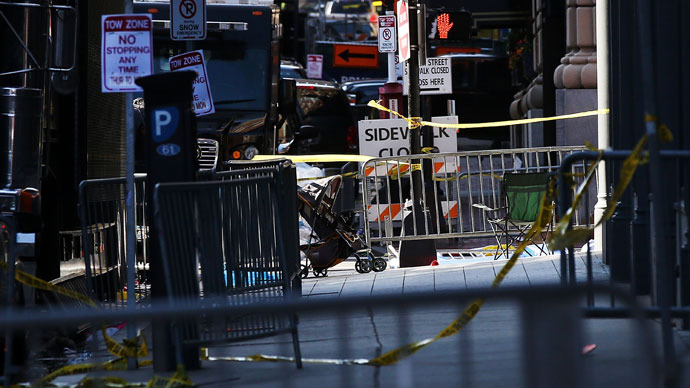 Despite multiple media reports on the alleged arrest in the Boston Marathon bombing investigation, the FBI and local authorities confirm that no suspect has been detained.
CNN reported that a suspect was apprehended at 1:45 p.m. local time when journalist John King said both a federal source and a Boston law enforcement source confirmed the news. Reporter Fran Townsend then added over the phone that "there is an arrest that has been made in the Boston bombing case based off of two independent videos."
The suspect was thought to be expected to arrive at a federal courthouse in Boston, but less than an hour later CNN says they are not certain on the status of the alleged arrest.
As of 2:40 p.m., the Boston Police Department and Department of Justice tell reporters that no arrest has been made, despite earlier claims.
Earlier that afternoon, CNN reported shortly after 1 p.m. that a suspect has apparently been identified. The suspect's name has not been made public as of this time, but he is reportedly a dark-skinned male, according to police.
According to CNN's sources, surveillance video from a Lord and Taylor department store and a local television station are believed to have helped authorities identify the person sought responsible for Monday's incident, which US President Barack Obama said on Tuesday is being investigated as an act of terror.
CNN's King reports from Boston that the video footage helped police narrow in on a person being considered a suspect in the attack "to such detail, I'm told, that they believe they have a clear identification, including a facial image of a suspect."
The footage, sources say, show the suspect carrying and perhaps placing down a black bag that is thought to have contained a bomb that was detonated at the second of two crime scenes near the finish line of the annual Boston Marathon just before 3 p.m. on Monday.
The mayor of Boston, Massachusetts has confirmed that a suspect was ID'd, and officials are expected to speak to the press at 5 p.m. Wednesday afternoon. According to sources speaking to the Boston Globe, authorities may publicize their findings at that briefing.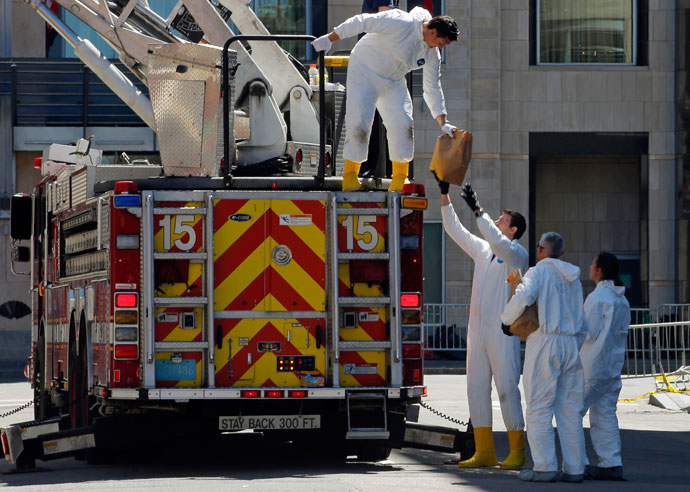 You can share this story on social media: